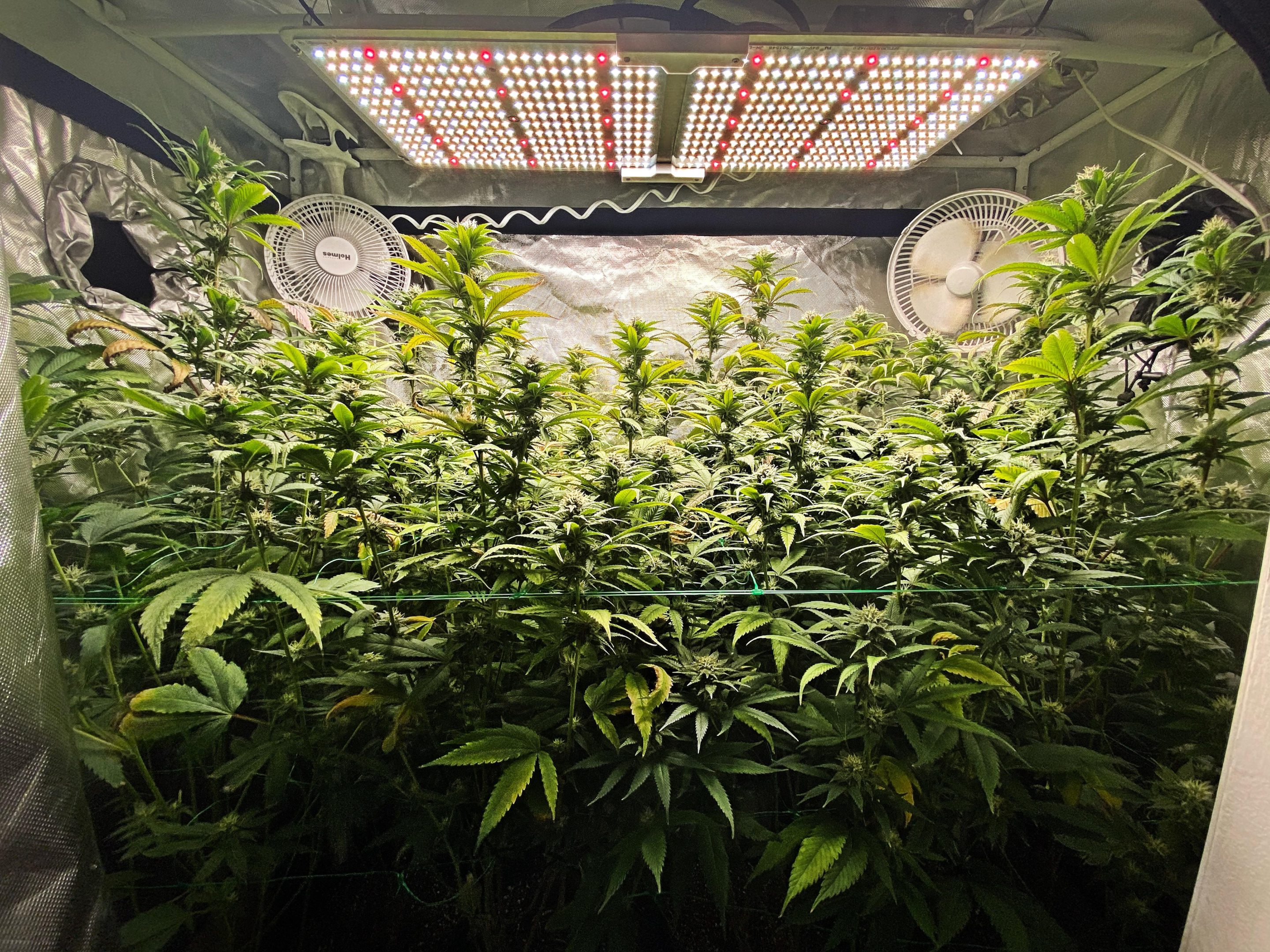 Hey! indoor growers. Have you got your grow tent?
Certainly, indoor growing of cannabis requires more than a growing experience as proper setup with space, LED Grow lights, grow tent, seeds, etc. For successful weed growth, all of these needs to be perfect.
Usually, it has been observed that the growers especially novice ones do not pay much attention to the grow tent or space in which the whole setup is about to be done. Consequently, they lose their crop and their efforts just go in vain.
Therefore, a good quality grow tent is as important as grow lights.
You must have understood the importance of an indoor grow tent till now!
Read Carefully to search for the best grow tent for yourself.
What is a Grow Tent? Why it is important to use?
"Achieve the greatest volume and highest quality of produce possible, while reducing operating costs, and maximizing your profitability by growing smart." – Anonymous
Now the question arises that how can you find the best one among the boundless grow tent market.
So what to do? Check this article to find the most appropriate indoor grow tents for you.
But, before proceeding, let's understand what is a grow tent and why it is so important.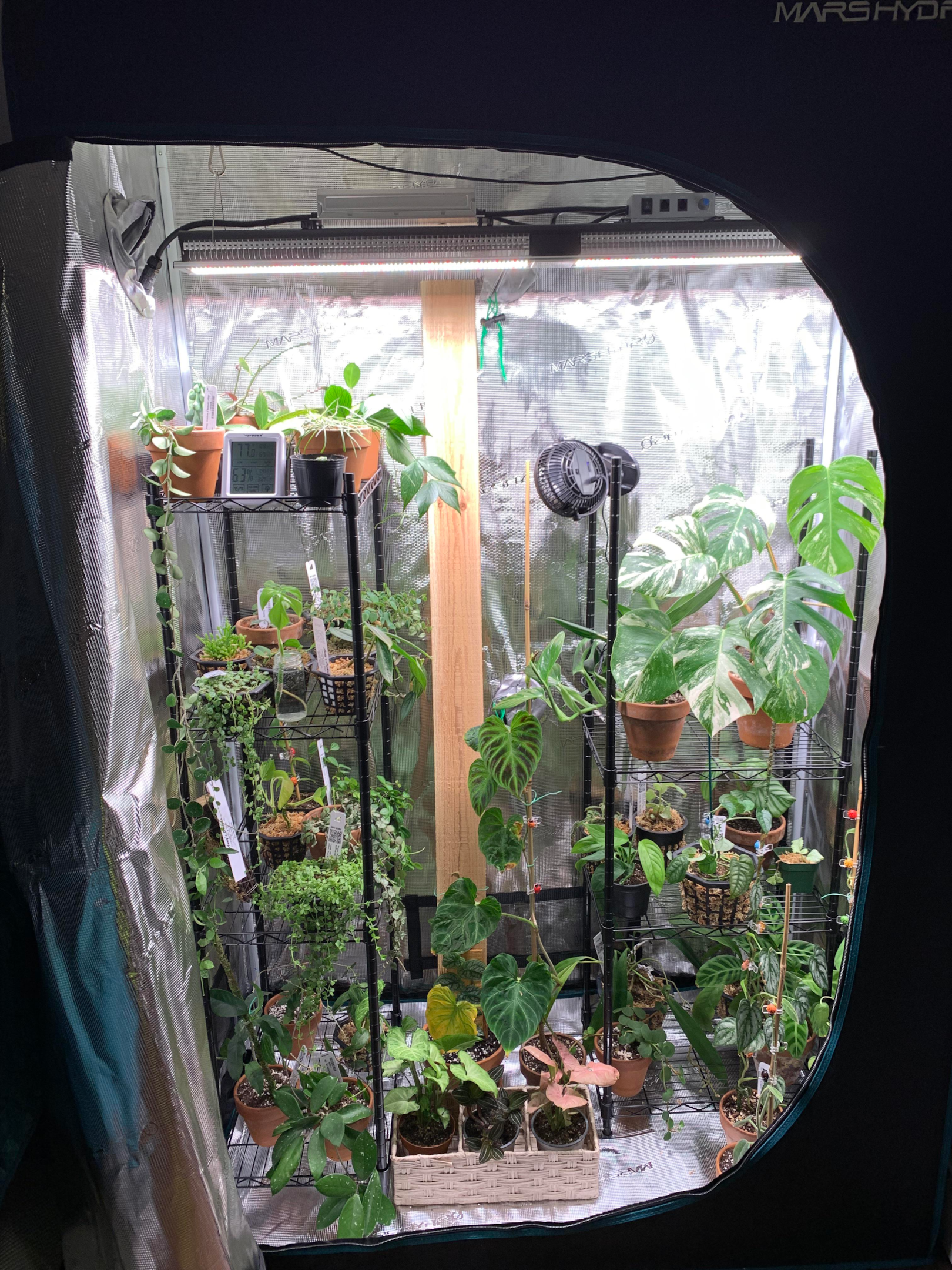 A grow tent is a sealed grow room made up of metal frame from inside and fabric covering from outside. It is used to favour the growth of Cannabis, vegetables and flowers.
If you are an indoor weed grower, the use of grow tent for growing marijuana can make your yield high.
Grow tents can hold the grow light over the metal frame. Though they are sealed yet have an observation window from where you can monitor your plant growth.
According to the space need, you can order grow tent for your plants. And you can monitor temperature, humidity, fresh air ventilation, light as per the need of the plants.
The use of grow tents has been increasing since marijuana was made legal status.
Surely, you can have a great yield by using grow tents.
Top 8 Grow Tents: The complete Grow Tent Buyer's Guide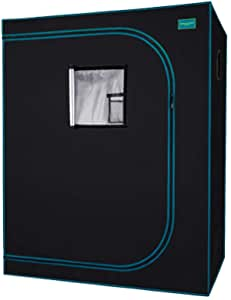 If you have ever searched for grow tent, you must have an idea that it is not child's play. The grow tent marketplace will confuse you with numerous options. And of course, all the tents possess some qualities.
Therefore, we have enlisted below the best options for grow tents available. We have chosen them for the tent fabric quality, metal poles, heavy-duty zippers to ensure the safety of the growing plants and not the least the cost.
let's scrutinize…
Gorilla Grow Tent
Mars Hydro Grow Tents
Vivosun Grow Tent
Topolite Grow Tent
Apollo Grow Tent
Yield Lab Grow tent
Ipower Grow Tent
Spider Farmer Grow tent
So as we have got our picks, let's find their details below.
Continue Reading the great grow tent Buyer's guide.
---
Reviewed Here!- The Finest 8 Grow tents
#1 Gorilla Grow Tents: Get your prime Gorilla Grow Tent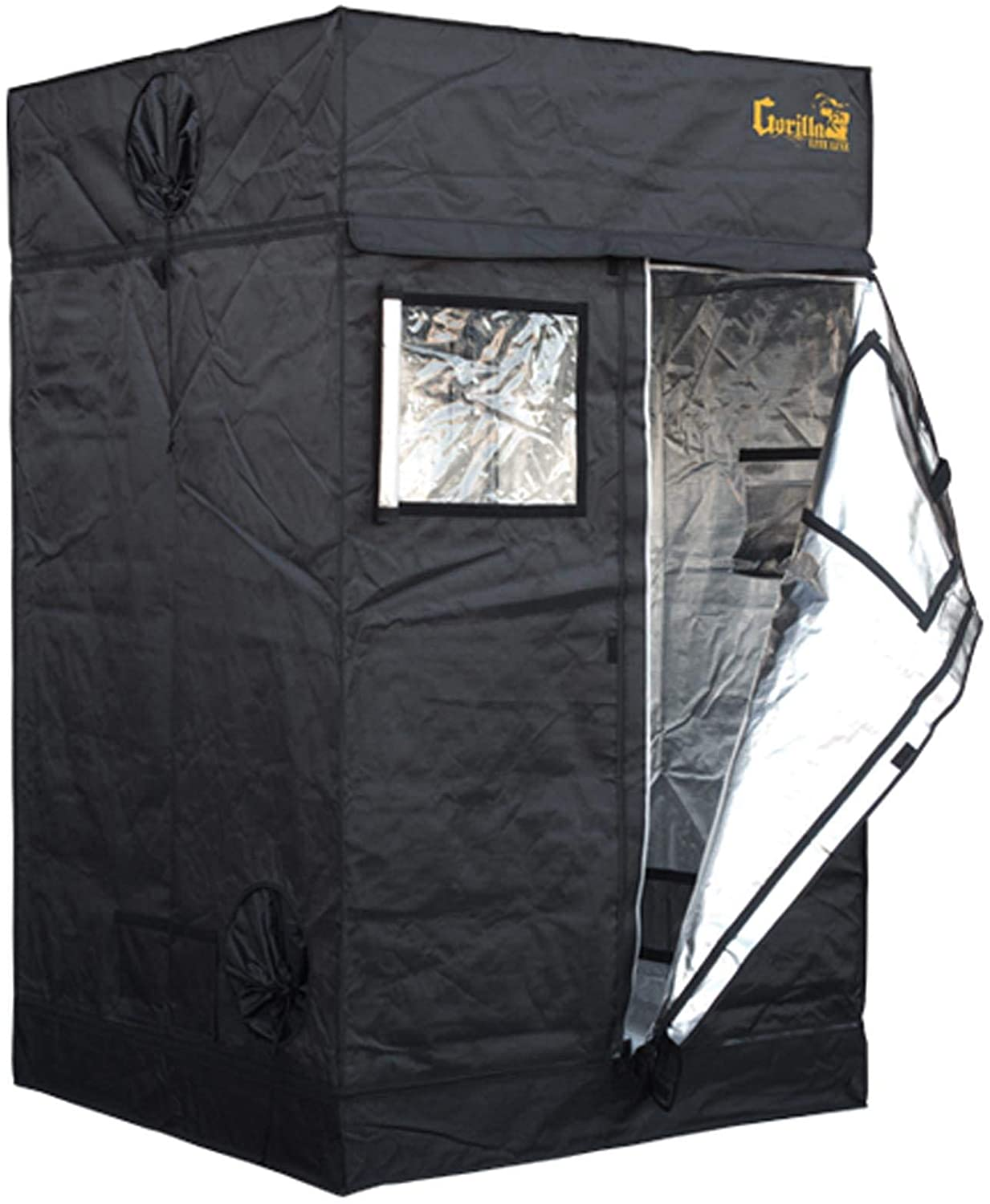 Quick Review:
History:
Gorilla tents have come into existence in the year 2011 in San Francisco. The company was the vision of a group of growers, engineers and Designers who were disappointed with the options available at that time. Then they laid the foundation of the famous Company with a promise to make it strongest and durable.
& rest is history…
Products Appearance and qualities:
Today Gorilla grow Tent has a wide variety to choose from. But here it is important to note that they make 3 types of tents.
GGT Line: Grow tent with bells and alarms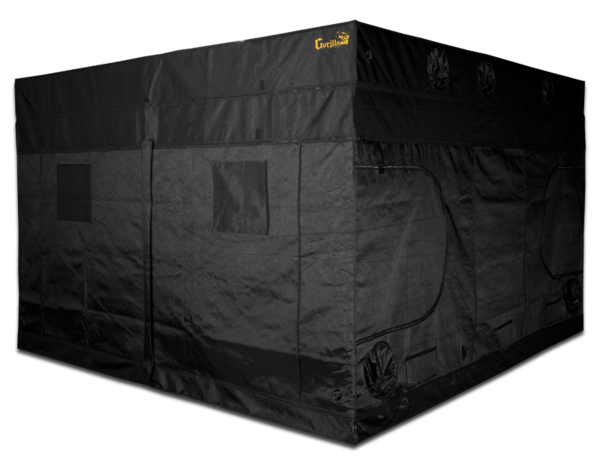 Lite Line: Affordable, shorter than GGT and light to transport.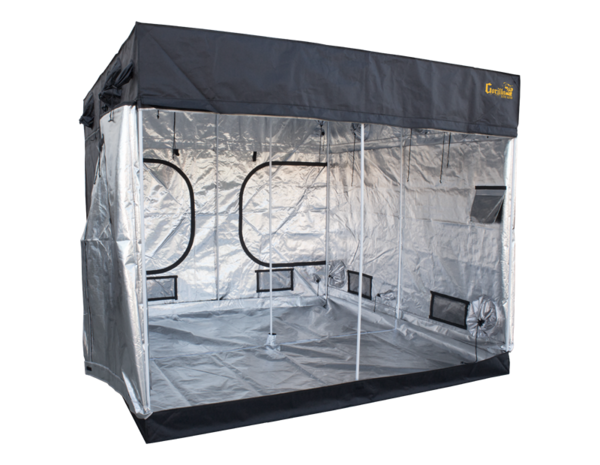 Shorty Line: Almost 2′ shorter than GGT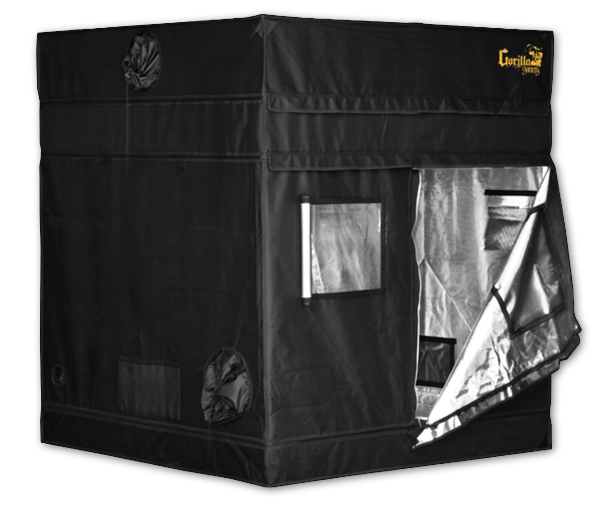 These all grow tents possess some basic qualities.
Interestingly, the Gorilla Grow Tent is the tallest tent amongst all! No matter whichever you choose.
Even their shorter lines also come with the height extension kit.
Gorilla tents come with excellent denier fabric density usually 600D to make them the strongest, robust and tear-proof.
This Grow Tent is designed with heavy-duty steel poles so as to provide it with a sturdy look.
Gorilla Tent comes with a heavy-duty zipper to nullify the possibilities of light escape.
Also, Gorilla Tent is designed to resist mold and pests.
Gorilla Grow Tent is easy to assemble whether you buy Lite line, or shorty line or GGT
Gorilla Grow tent can fit any size of plant canopy within.
Gorilla grow Tent is comparatively easy to clean as by using fine mesh, It doesn't allow insects and dirt to make room for them inside the grow room.
Of course, the credit goes to their huge intelligent research team to give us such a promising growth medium and to make it lined as one of the best grow tent.
Don't doubt about the lite line, even it is better and more durable than the average grow tent.
Thus, highly recommended!
Specifications: (Light Line Grow Tent LTGGT44, 4'x4′, hydroponic reflector series)
Dimensions: 4′ x 4′ x 6'7″
Weight: 37 Pounds
Capacity: 136.08 kg
Frame: study, steel interlocking
Price: Check here
Pros:
Tallest grow tent
The sturdy design prevents light leakage.
Mold and pest resistant
Safe for use
Hydroponic grow tent
Comes with a removable floor tray for easy cleaning
Easy to install
The sturdy metal frame can hold heavy lights
Cons:
Sometimes the problem comes with zipper quality.
Expensive
Customer Support is not good
You can see the complete range of Gorilla Grow tents on their Website.
Gorilla Grow Tent Official Website
---
# 2 Mars Hydro Grow Tents: Great budget tent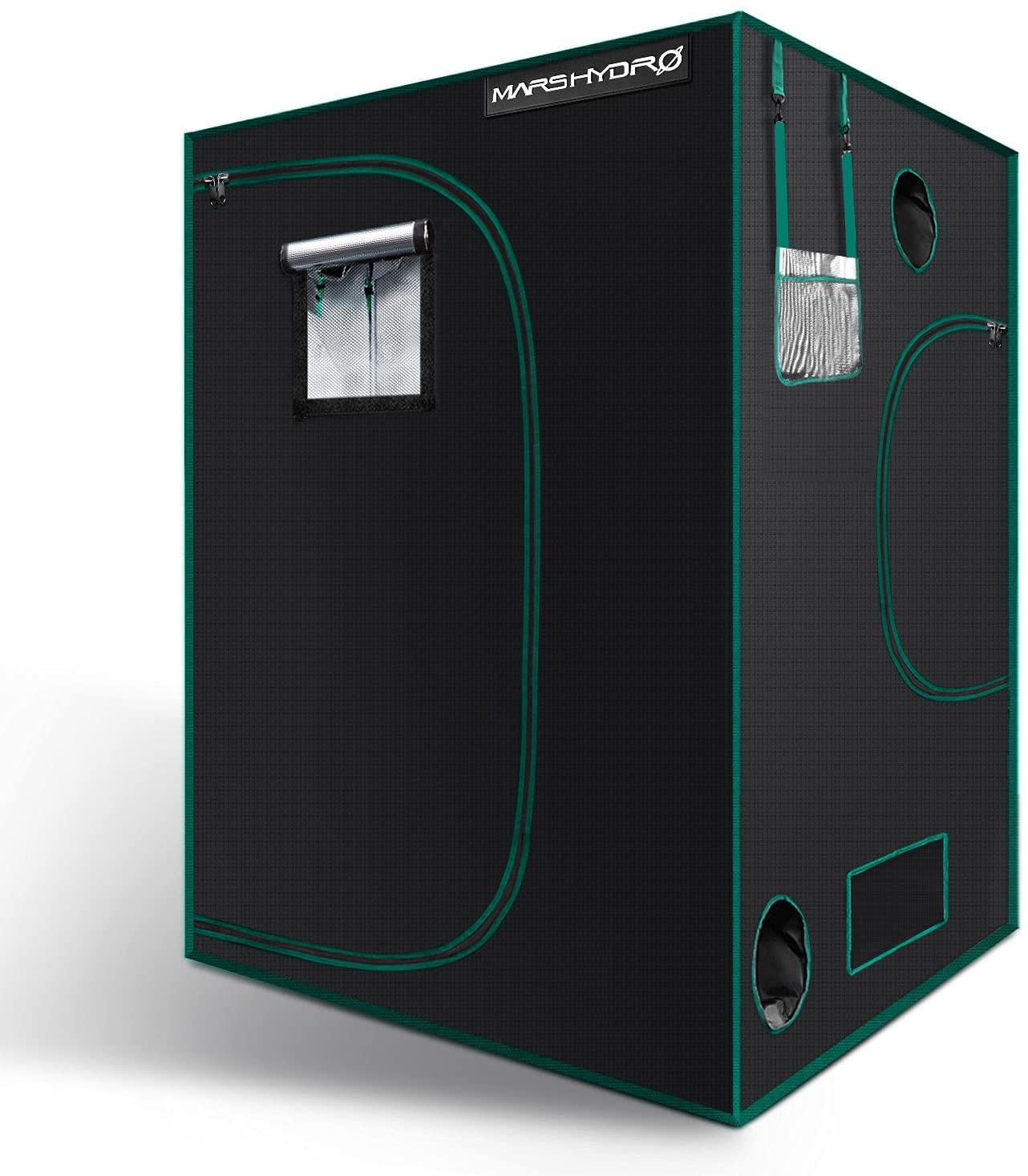 Quick Review:
History:
Mars Hydro is one of the tops grow light and grow tent brands. The company provides economic solutions. They have an extensive range of grow tents to choose from.
Having started with small grow tents 2'x2′, Mars Hydro has built up a huge collection.
You can pick according to your pocket and choice.
Furthermore, their great shipping services and customer support have made this company a highly recommended one.
Products Appearance and Quality:
What to say about the qualities of these tents? Simply unbelievable.
Their products have been made after extensive research of over 8-10 years. Obviously, extraordinarily durable. These tents use an extra-thick canvas of 1680D fabric density makes it tear proof and works great to keep light leaks at bay.
Here it is important to mention that Mars Hydro Grow Tent is a mylar hydroponic grow tent with Diamond mylar interior reflection.
This grow tent contains multiple vents to ensure fresh air ventilation.
You can see the powerful hydroponic system in tents. Amazingly, Mars Hydro grow Tents come along with a removable mylar floor tray to make it easy for cleaning.
Also, these grow tents are light proof and waterproof, strong as made up with aluminum frames.
So, what do you think? It is definitely a great investment in a cheap grow tent
Specifications: ( 5'X5′ Hydroponic with Diamont Mylar interior)
Dimensions: 13.4 x 6.7 x 60 inches
Weight: 154 pounds
Capacity: 136.08 kg
Frame: sturdy, Aluminium
Fabric: Thick Canvas 1680D
Guarantee: 30 Days Money back
Price: Check here
Pros:
Highly Durable
Diamond Reflective mylar technology to keep all the light inside the tent
Economic, Great budget tent as compared to other tents
Light Tight tent with no holes or gaps as heavy-duty zippers lock everything inside
Observation window to keep your plants undisturbed
Velcro door holders to make it safe.
Provides great growing environment with proper heat dissipation
Lightproof, tear-proof and waterproof
Warranty and guarantee
Fast delivery
Cons:
Being aluminum frame, it is difficult when a huge and heavy light to be hanged.
---
#3 Vivosun Mylar Hydroponic Grow Tent: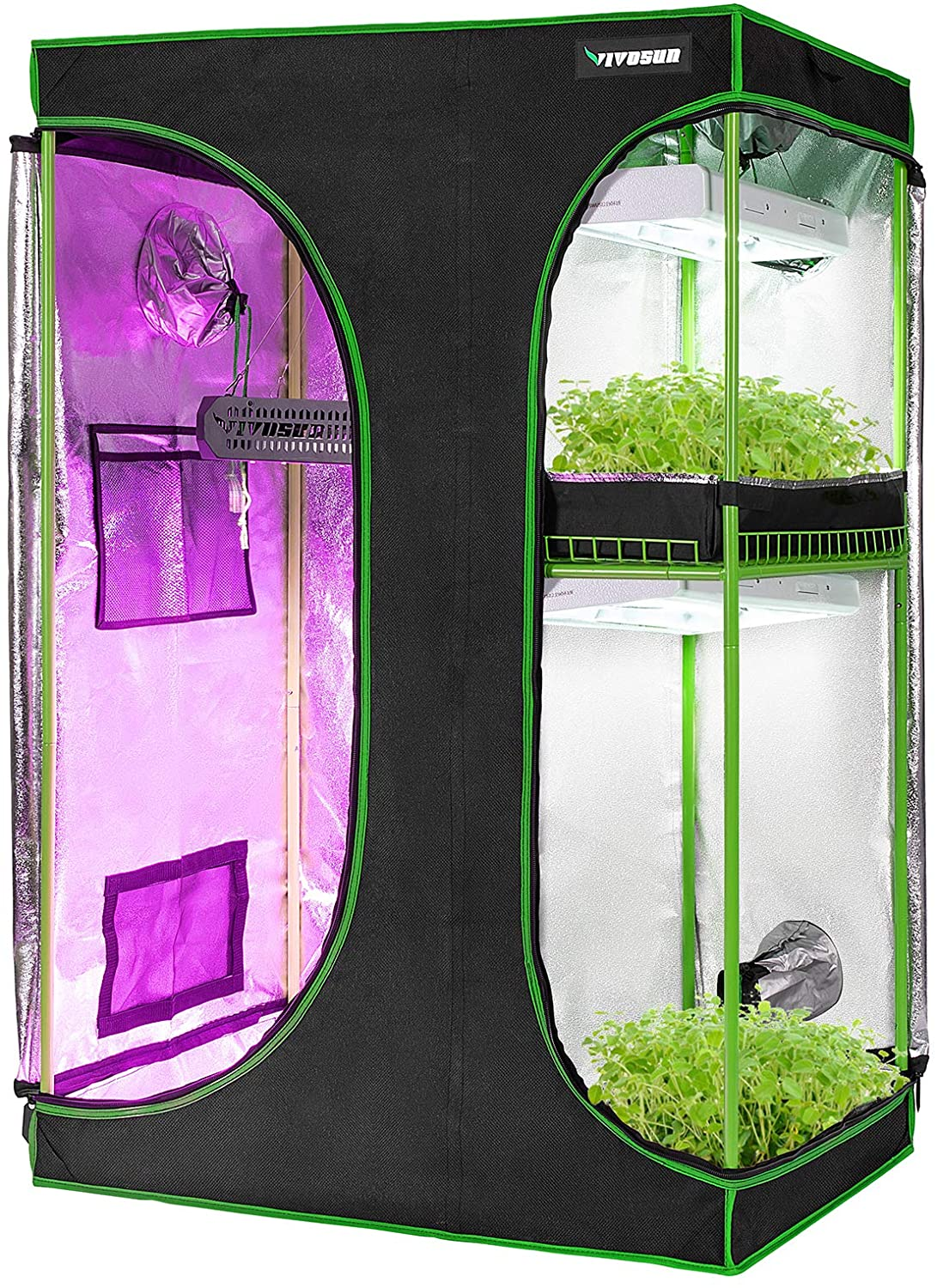 Quick review:
History:
When the name of Horticulture manufacturer strikes, the VIVOSUN is not a stranger. A premium company of California that has revolutionized the grow-it-own horticulture industry.
Their main asset is their research and development team that keeps this company updated with the market.
Definitely, they are among the best tent manufacturers of today's era.
Products Appearance and Quality:
Not only Vivosun Mylar Hydroponic Grow tent, but also they have boundless product catalogue. They are easy to install and use.
Moreover, their hydroponic grow tent range has separate chambers for all stages of the growth of the plant.
Again, it has a good double-stitched 600D cover to provide safety to the plants. This grow tent prevents light leakage by using 98% reflective mylar. Heavy-duty zippers are used to keep the tent strong enough.
Wait! qualities are not yet over. The grow tent also consists of a removable floor tray, tool bag and fine mesh. Also complete grow tent kits come along with your high range grow tent.
Also, separate cabins ensure ample space to fulfill our needs and you don't need to buy another grow tent for outdoor space.
So many features in just one Grow tent! Buy soon.
Specifications:
Dimensions: 36x24x53″
Weight: 55lbs
Frame: sturdy, Metal
Fabric: Thick Oxford Canvas 600D with mylar reflection
Warranty: 2-year
Price: Check here
Pros:
Strong metal poles to hold lights
Great tent material- Thick Oxford canvas
Separate Chambers for flowering, propagating and vegetation stages still enough space for ensuring the overall growth.
You can customize the size of chambers as per your requirements
Heavy-duty zippers keep all the light-tight within.
Great fabric density in a budget tent.
Removable floor tray, the observation window, tool bag are some of the features that make it a great purchase
Great tent reviews.
Energy saver and great power efficiency
Cons:
Free shipping offered to orders above $59
Indeed a best grow tent choice!.
Find your VIVOSUN grow tent-
---
#4 Topolite Grow Tents: Best marijuana grow tent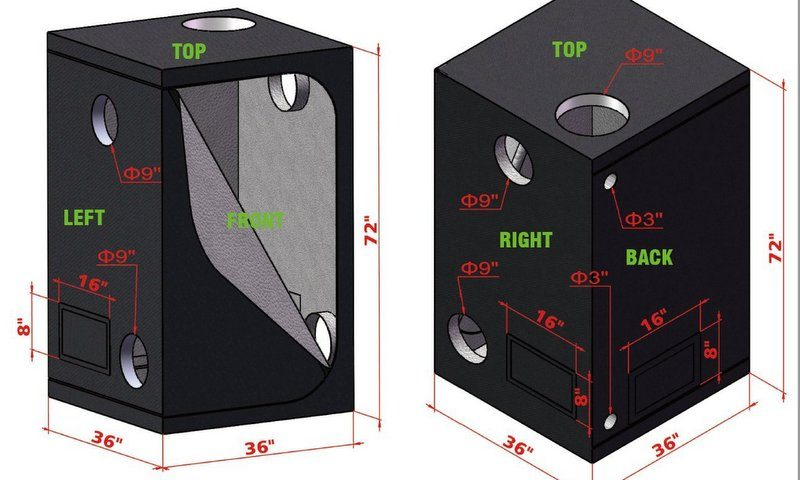 What if I would say you can have complete control inside your grow tent?
Surprised!
Yes! Our next amazing Topolite Grow Tent has everything!
Quick Review:
History:
Topolite manufacturers have a strong vision to create hydroponic systems at a very reasonable cost.
Though they have an exclusive range of grow tents, still, you will surely find one for yourself at a less cost than other tents.
Growing plants with Topolite is a treat as you don't need to get worried about anything.
Let's check how and what specifications did they put into their awesome products?
Product Appearance and Qualities:
Topolite has so many features as Topolite Grow tents are available in various sizes. You can have a compact grow tent as well as a huge one. Just choose the best grow tent for you!
Before buying, first, think about how many plants you want to put inside the Grow tent.
In addition, if you want to have larger tents, Topolite is for you. This grow tent is extremely sturdy. It is designed to provide the best possible safety and durability to the product.
Made with a thick canvas that is made through high fabric density Oxford cloth and double reflective Mylar linings, heavy-duty zippers and metal poles, this is the best grow tent that ensures zero light leakage.
Additionally, this tent is light-proof, odour proof which made it suitable for all growers.
It is very easy to install. Thus, novice growers can set in. The strong metal frame allows holding heavy lights.
Like other grow tents, Topolite grow tents come with all basics like floor trays, heavy-duty zipper, light leaks prevention in a budget grow tent.
Moreover, their velcro door holders are good to vent out the hot air from the tent.
It is an ideal tent for indoor growing plants.
It is available in various sizes to accommodate from 2 plants to almost 65-70 plants.
Specifications:
Dimensions: 32″x32″x63″
Frame: sturdy, Metal frame
Fabric: Thick Oxford Canvas 600D with mylar reflection
Warranty: 2-year
Price: Check here
Pros:
Best indoor grow tent
Available in many sizes
Complete control for a healthy growth
Heavy-duty zippers to seal the tent
Reasonable cost
Discreet shipping
Comes with complete grow tent kits including grow lights
Easy cleaning due to removable floor tray
Reflective mylar lining to prevent light escape
Cons:
Bit expensive
Fans are difficult to adjust after fixing once.
---
#5 Apollo Horticulture 48"x48"x80" Hydroponic Grow Tent: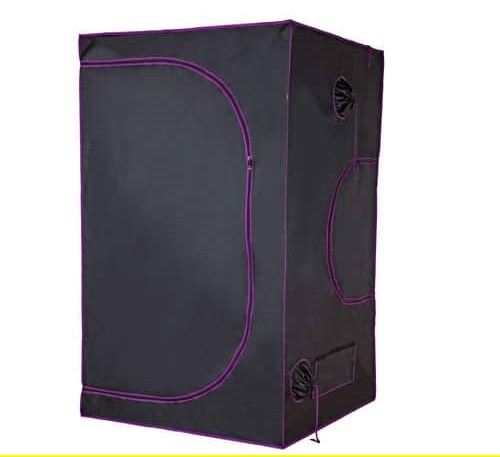 Quick Review:
History:
Apollo Horticulture Grow tent is the name of a popular grow light and tent manufacturers. A few years ago they started as a small company of grow tent. But as of now, they made their brand popular by providing an economic range of grow tents.
So, isn't it bliss to get a pocket-friendly grow tent!
Products:
If we put it simply, you will get a sturdy, strong, tear-proof grow tent in your budget.
These qualities made it worth buying. Again talking about the tent, it is made up of heavy metallic frames to hold grow light.
Further, the frame is covered by a 400D fabric density Oxford cloth with heavy-duty zippers.
Also, reflective mylar to provide light from every angle.
Like most tents, this grow tent also comes with a removable mylar floor tray.
Surely, Apollo, is a cheap grow tent that has everything to provide the right indoor growing environment for the herbs.
So How about buying it now!
Specifications:
Dimensions: 48"x48"x80"
Weight: 14.58 Kilograms
Frame: sturdy, Metal
Fabric: Thick Oxford Canvas 400D with mylar reflection
Warranty: 90 days
Guarantee: 30 Days money back
Price: Check here
Pros:
Excellent budget grow tent
Metal poles frame strong enough to hold grow light
100% light proof, tear proof, odor proof
Heavy-duty Zipper, double lining, great tent fabric
Removable floor tray
Easy setup
Warranty -90 days
Great customer service
Cons:
Zippers are not so smooth and get stuck
---
#6 Yield lab Grow tent: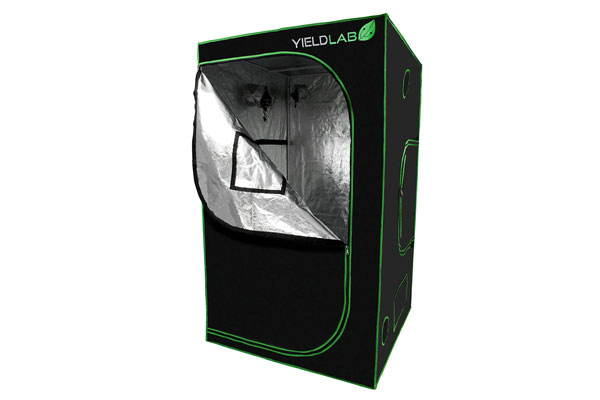 Quick Review:
History/ Background:
If you are crazy for nature-friendly products, then yield lab is just for you!
They have got their expertise in sustainable products by cutting the plastic materials. Needless to mention that this grow tent will also take you to the lap of nature.
Product Appearance and Quality:
The yield lab grow tent is amazingly strong, robust and tackles temperature inconsistencies very well. Talking about the fabric, it is made up of Oxford 210D fabric density tough cloth to keep the light and odour within.
Also, a Silver reflective mylar lining is used for all-over light spread making it an extremely fit for indoor grow tent.
Again, the brand takes care of vents for ventilation. They have incorporated 2-way ventilation. Excellent Velcro to seal the cover also makes it commendable.
Being Sustainability enthusiasts, The yield lab has replaced all plastic poles with heavy-duty metals, which definitely made it a bit heavier yet can handle crazy climates.
Surely these metallic frame is able to hold hevy grow lights too. It comes with a tool pouch for easy installment. Also, an observation window to check your plant's growth without disturbing its cycle.
These many features but at a reasonable cost!.
Get your sustainable grow tents now!
Specifications:
Dimensions: 48"x48"x80"
Weight: 29.9 pounds
Frame: sturdy, Metal
Fabric: Thick Oxford Canvas 210D with mylar reflection
Guarantee: 30 Days money back
Price: Check here
Pros:
Sustainable, nature-friendly indoor grow tent
Separate chambers to ensure the overall growth of plants
Different sizes available
Easy installation
Removable mylar floor tray for easy cleaning
Powerful heavy-duty zippers to prevent leak light
Waterproof, Tear-proof, odour-proof.
Strong enough to hold grow light
Cons:
Doesn't ship to Canada
Tent fabric density should be improved
---
#7 iPower Grow Tent: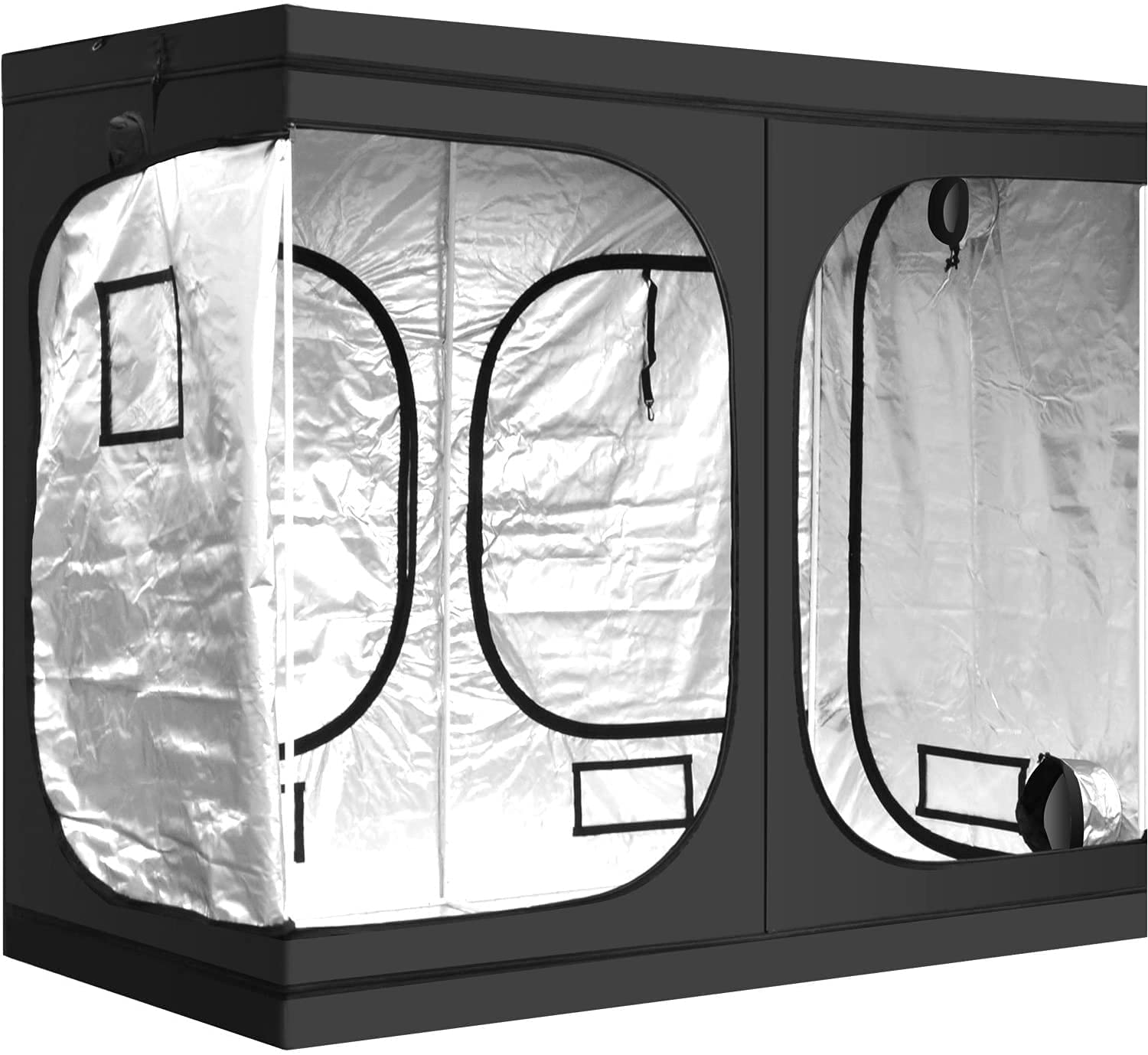 Quick Review:
History:
A leading manufacturer of grow lights, the power has marked its presence in the cannabis market since 2009. Later they started making grow tents too.
Manufacturers of excellent products made grow tents worth investing in.
Products appearance and qualities:
Ipower offers an exclusive range of grow tents with remarkable quality.
Equipped with multiple vents and carbon filters, exhaust, this grow tent is an excellent choice for novice and experienced indoor growers.
Of course, it is made up of great fabric to make it durable. 90% Reflective mylar is used to sane energy and 360 0 light.
Also, inline fans and charcoal filters make it completely sealed for odour. Thus, you don't need to worry about your neighbours!
This tent is sealed with double stitching and strong zippers to ensure zero light leakage.
Definitely, a wide range of sizes is available for you to pick. Indeed a best indoor grow tent!
Specifications:
Dimensions: 96″x48″x80″
Weight: 17.69 Kilograms
Frame: sturdy, Metal
Fabric: Thick Oxford Canvas with Diamond mylar reflection
Warranty: 1-year
Price: Check here
Pros:
Diamond mylar reflection
Water-resistant, tear-resistant, leak-proof
You can adjust the vent doors
Sturdy metal frame to hold powerful grow light
Great fabric density enhance durability
1-year warranty
Cons:
Nylon cords sometimes get twisted.
Quite heavy.
---
#8 Spider Farmer grow tent: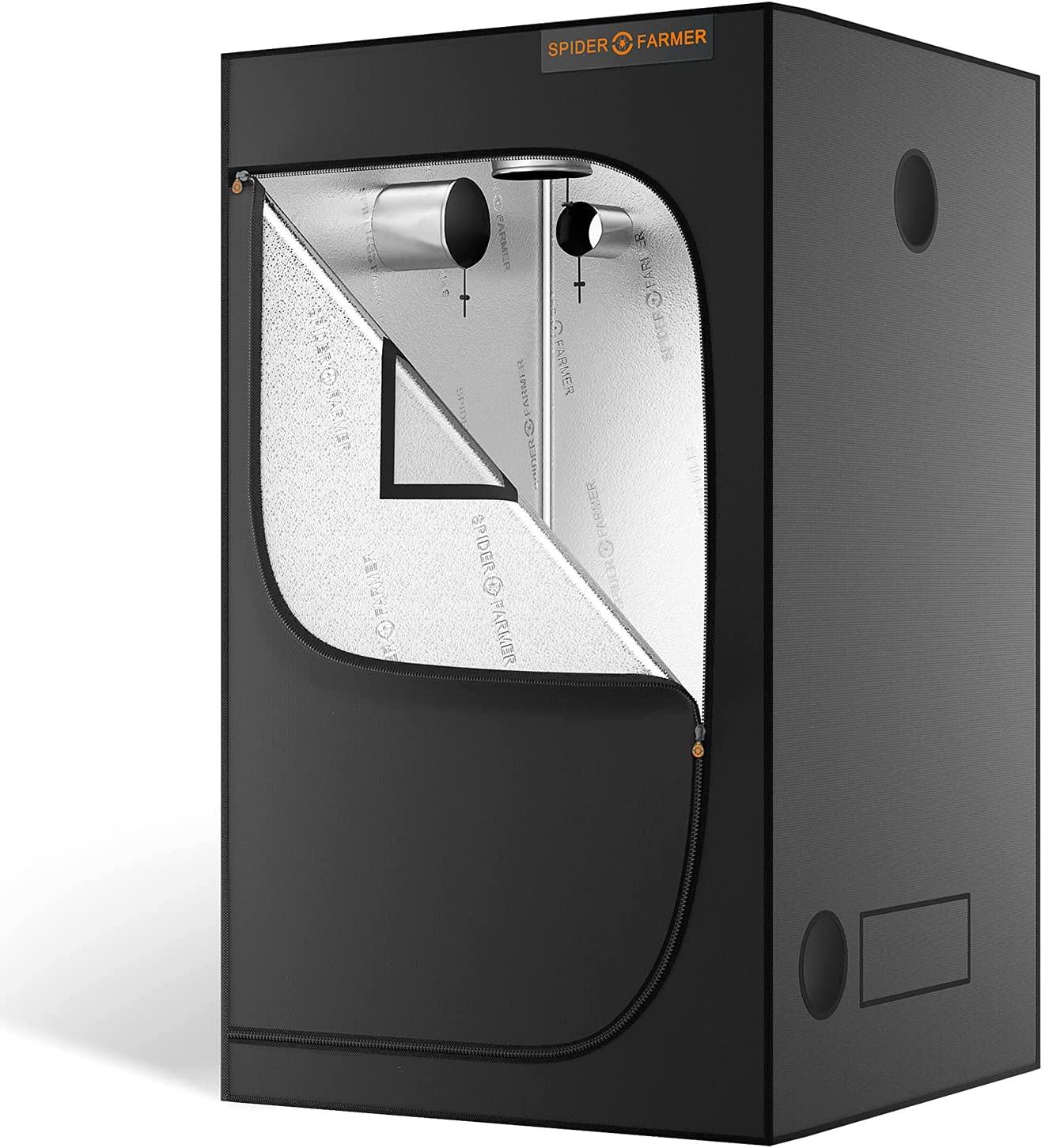 Isn't it beautiful?
Quick Review:
History:
You must be a good verse in the name of the company Spider Farmer. Along with the excellent grow lights, they have quality grow tents too.
Amazingly equipped and highly reliable grow tents are available at a budget price.
Go ahead with the review!
Products appearance and quality:
Spider farmer grow tent is made with a very thick 1680D oxford cloth to make it more durable, reliable, 100% leakage-free, odour-free.
The more about this grow tent is that heavy-duty zippers-SBS are used to keep light and humidity intact inside.
Certainly, you don't have a point to worry about!
Sturdy steel frame that can be set up tool-free, you are surely going to enjoy the installation. Again, cooling air tubes to keep the temperature adequate. Air extraction openings are there to provide ventilation.
This tent uses 100% light reflection for the best yields.
Easy cleaning as this is a reflective mylar hydroponic grow tent that comes along the removable floor tray.
Now what do you want to know more about! exceptionally good indoor grow tent.
Specifications:
Dimensions: 113.03 x 28.57 x 18.41 cm
Weight: 12.16 Kilograms
Frame: ToughSteel frame
Fabric: Thick Oxford 1680D Canvas with mylar reflection
Warranty: 30 days refundable, 5 years
Price: Check here
Pros:
Sturdy design
100% light reflection
Thick canvas to make it tear-free, odour free
waterproof
ventilation
observation window
Zero light escape
5 years warranty
Fast shipping
Cons:
Simply the best! buy now!
Here we have included the best tents for your indoor marijuana. The market is full of options, choose wisely according to your need and budget.
All the above-mentioned grow tents are available in various sizes to choose from. Go for it!
---
Things to keep in mind while buying a Grow tent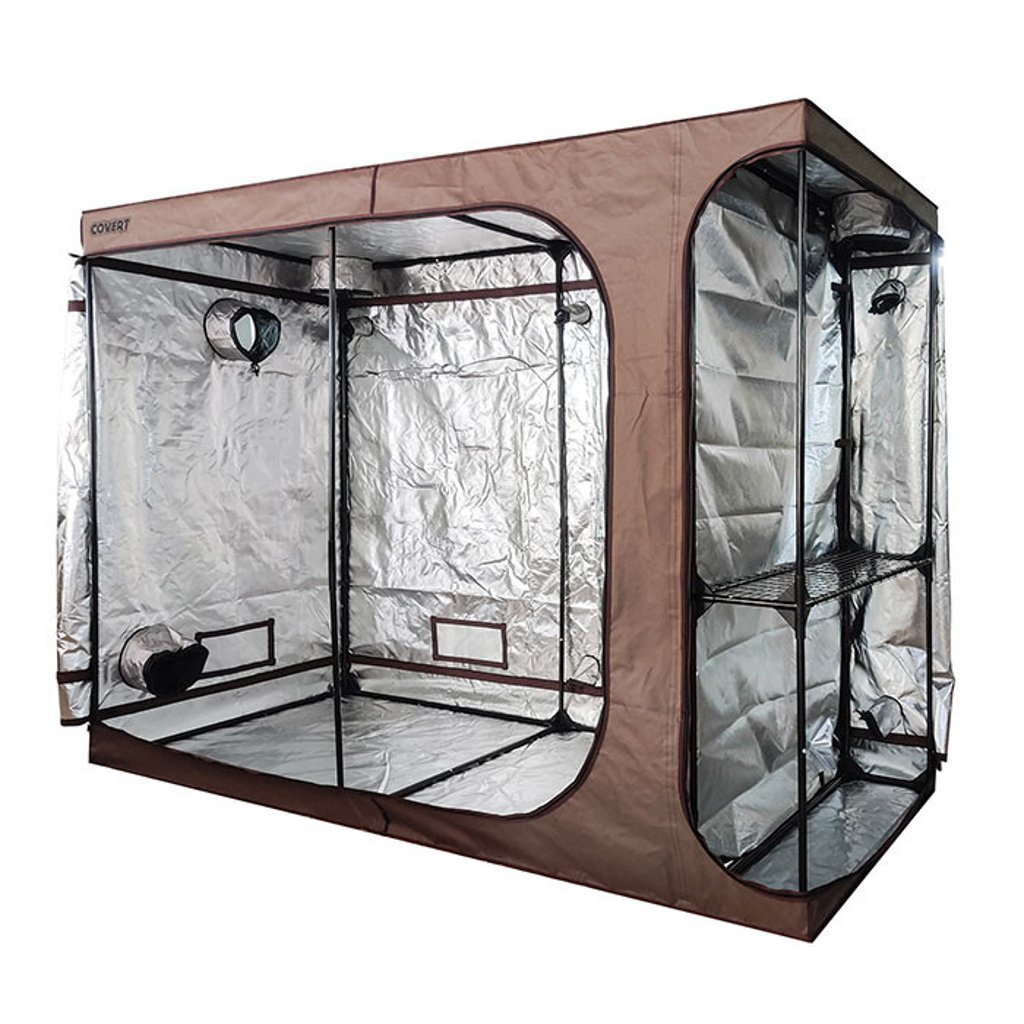 Well, there are few points you must look for in your grow tent.
1. Know your needs well:
Access how many plants do you need to grow and the space to put your tent. So that you will not end up wasting money.
2. stay within your Budget:
Here, we are not saying that you should buy a cheap grow tent, but still don't get blown away by the options.
Afterall!! you know your pocket!
3. Brand Reputation, warranty, guarantee:
You must keep in mind the brand value to ensure that you are getting a genuine product. Also do check the accessories available, warranty and guarantee.
Conclusion:
The grow tent market is a place where you will lose yourself with the available options and features. To avoid these you must have a primary knowledge of what do you need actually?
Therefore, heading of purchase you should have a basic idea of the products. Also, keep in mind your space needs. Always get the best fit for you!
Explore! Explore! Explore! ahead of spending your hard-earned money.
Invest Wisely, Grow Smartly!