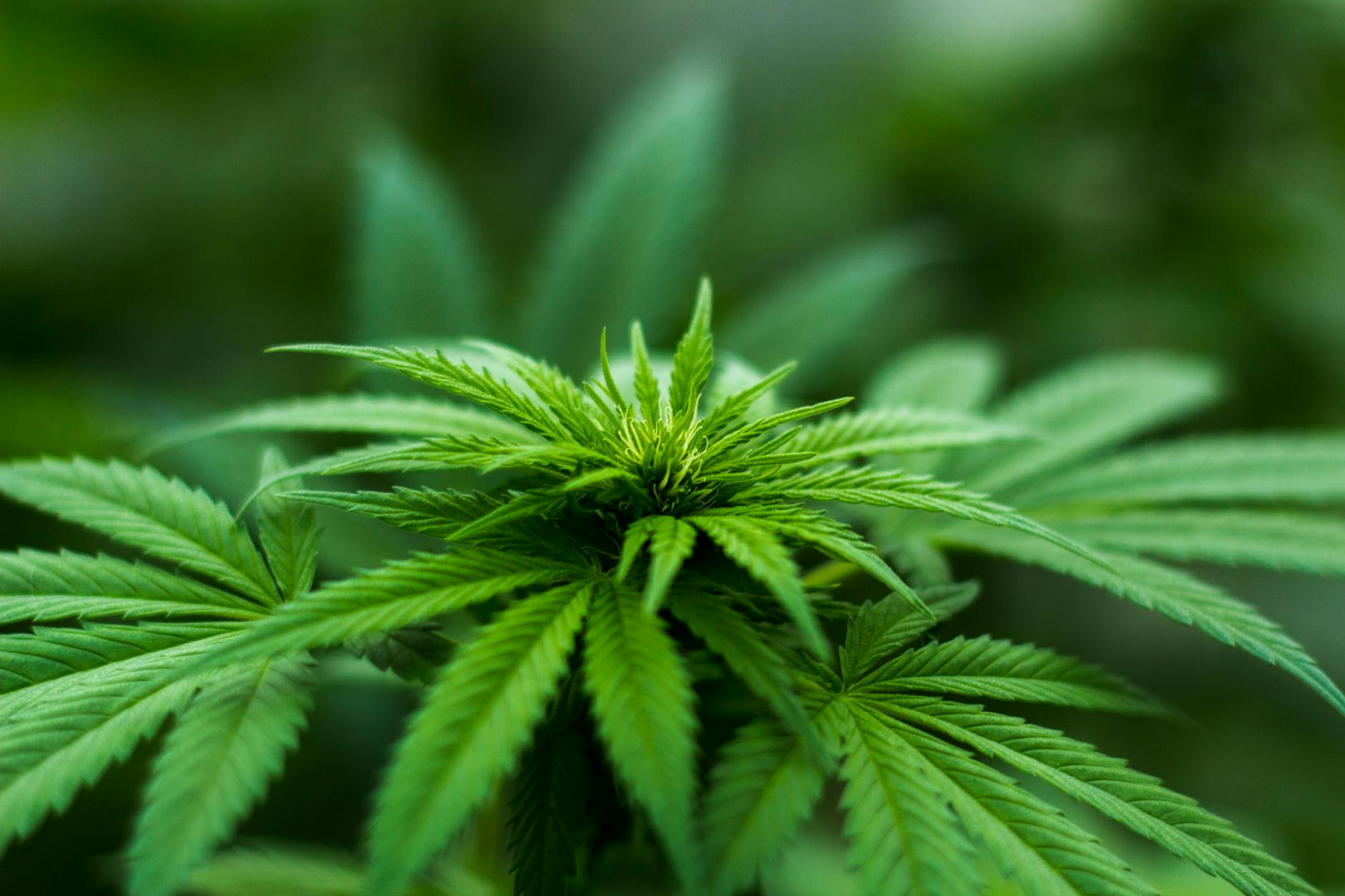 Absolutely the Best Indica strains!
Are you searching for some relief from a hard stressful day? Or, maybe you want to get glued to your bed or couch for relaxation. Even you want to thrive into a party- yes you need weed!
Humans have been using cannabis for ages for pain and stress relief and other medical purposes. As the use of cannabis is taking a new height daily, the demand for excellent strains is always roaring in the market.
As we all know the two types of weed strains are Indica and Sativa.
They both are weeds.
Typically, you need to get a hold of your basics.
Indica strains contain Myrcene terpene value above 0.5 percent. This is the basic rule.
Here as we are talking about the topmost Indica Strains that will keep you high and relax.
Choose the best for you!!
Whether you want to plunge into growing your Indica strain or you want to procure the right ones. This article is just for you!!
10 Excellent & the Most Potent Indica Strains for you!
#1 Bubba Kush:
THC: 16-27%
CBD: < 1% generally
Bud Grade: AAAA++
Type: 100% Indica
Powerful Indica strain
Flowering time: 55-60 days
Yield: ~Indoors: 650 g/m2, Outdoors: 800+ g/plant
Taste and smell: Chocolate, Coffee, Sweet, Earthy|
In the mid-'90s, Bubba Kush came into being by the crossbreeding of OG Kush, and an unknown variant of the Northern Light.
Surprisingly, It has gained a lot of popularity since then. Additionally, it is now one of the finest Indica Strain exists!
Known for keeping your body high, thus it is the best used for relieving chronic pain or severe headaches, muscle spasms, and insomnia.
The best thing is Bubba Kush can be grown indoors as well as outdoors.
This is one of the highest-yielding Strain around! And one of the best Indica strain you will find.
Get your dose of Bubba Kush from any of the stores.
#2 Granddaddy Purple:
THC level: Around 17% -23%
Flowering time: 8-11 weeks
Yield: moderate, Indoors: 300–450 g/m2;Outdoors: Moderate
Intense high in THC results in ultimate relaxation
Taste and Smell: Strong, pungent aroma with a sweet Grape taste like fresh blueberries.
One of the potent Indica strains
Granddaddy Purple, Granddaddy Purp or GDP, is the most favorite healthy and Indica dominant hybrid strain.
Ken Estes, a breeder in Northern California created Granddaddy Purple by mingling Purple Urkle and Big Bud. Due to carrying an excellent cannabinoid profile, it has soon become the most well-known and presumably the most grounded Indica weed available.
Granddaddy develops minimized plants with trichomes covered around the strain leaves. Pretty purple leaves and heavy buds make it very attractive.
Abolutely, It is medical Bliss!
Yes, its excellent quality makes it the most usable strain for medical purposes. "perfect high" – defines it well.
Conventionally, Granddaddy Purple affects body and mint artistically. You will find yourself diving into the feeling of excellent calmness and relaxation.
Numerous clients even detailed having sexual excitement after breathing in Granddaddy Purple.
Also ,it is found effective in treating psychological issues, including pressure, sorrow, depression, and nervousness.
Like most well-known Indica strains, GDP might assist you with easing ongoing pain, state of mind issues, migraines, and muscle throbs.
Interesting to know that Army personnel is recommended to take in GDP.
However, it is advised to take GDP at night!
Are you ready to try !
#3 Northern Lights:
THC level: 15-22%, 90% Indica and 10% Sativa
Flowering Time:6–7 weeks
Yield: Indoors: 450–500 g/m2, Outdoors: 600+ g/plant
Easy to cultivate
Award-winning Strain
Do you want to have peace after a hectic hard day?
or
Would you mind having a great relaxation on the coming weekend?
If your answer is yes, then we bring classic Indica dominant Marijuana for you! The Northern Lights.
This award-winning potent indica strainstrain has occupied its place in the heart of millions.
Northern lights is a resultant strain of an Afgan Indica and Thai Sativa. Thus it comprises 90% Indica and 10% Sativa.
The popularity of Northern light is due to its natural tendency to spread unknown happiness inside you.
After all, who doesn't want to stay happy ever?
A kind of euphoric delight has been seen in the people who love to take in Northern lights.
Thus, resulting in fading away all your worries, stress. It is proven great in assisting migraines, arthritis, and pains. Also, it treats insomnia and loss of appetite as well.
It is highly recommended to take it after dusk as it will glue you to your couch.
Now you decide if you want to wake up the next day with full enthusiasm and sparkling smile or you would like to take your burden to the next day too?
So, what are you waiting for?
Create your happiness now!!
#4 Hindu Kush:
THC: 18%- 32%
CBD: insignificant
Flowering time: 6–7 weeks
Yield: Indoors 350 g/m2, Outdoors: 300+ g/plant
Taste and Smell: sweet and intense herbal flavors; Earthy pungent aroma of sandalwood
The Hindu Kush 100% Indica strains are from the Hindu Kush mountain range between Pakistan and Afghanistan in Asia.
In the 60's, Hindu Kush strains were known for their short life cycle, high yield, and quality thick resinous buds.
The Hindu Kush is easy to grow and hence growers loved it. Average yields of sweet, impactful compact buds canvassed in ice. Extremely quick blossoming. Usually favored inside, however speedy enough to pull outside before the climate changes.
Again due to the high THC level, Its impacts are long-lasting and thus a dose of this potent strain gives you an intense high feel.
Its strong effects involve relaxation, sleepy, happiness, euphoria, hungry. While you may feel paranoid, dry mouth, dizziness.
Noticeably, the enduring effects make it precious and loved highly potent Indica Strain.
It is helpful in treating long-term pain, chronic stress, nausea, and insomnia.
A long-term top pick of veteran stoners and raisers both.
Let's indulge in a smoke play with the Hindu Kush.
Surely worth trying once!
#5. Banana Kush: Sweet smelling Indica Strain
THC: up to 22%
CBD: 0%
Taste and Smell: ripe banana, earthy, Sweet; Pungent skunky smell
Flowering Time: 8-9 weeks
Yield: Moderate
As its name implies it smells like fresh tropical bananas. Banana kush is one of the strongest Indica Strains available from the west coast.
Additionally, it is the spawn of the two finest Indica strains Ghost OG hybrid and the Skunk Haze hybrid.
Loved by many cannabis connoisseurs, It is a well-known Indica Dominant Strain.
Among growers, it is popular for growing easily both indoors and outdoors. It responses well in a dry climate. It has dense buds with some mellow effects.
Interestingly, generic effects of these Indica cannabis strains involve talkativeness, happiness, euphoria, creative and keep your mood uplifted.
Being a potent Indica strain, it is highly used to cure insomnia, headaches, chronic pain, depression, etc.
Conversely, avoid a high dose of it as it may cause dry mouth, dizziness, hallucinations, etc. It will keep your body high all the time.
Are you convinced now to get relaxed?!!
#6 Afghan Kush: The Purest Indica
THC: 21%CBD: 6%
Smell and Taste: funky mango-orange taste as well as odor
Flowering time: 7-8 weeks
Awesome ! Your search for the purest original and strongest Indica comes to an end with Afghan Indica.
It exists since the origin of the herbs. Isn't it amazing?
Even its parent herbs are unheard of. Yes, it grows wonderfully in nature.
OMG!! What's more!
Particularly, Afghan Kush is a natural purest Indica that is found in the lap of the Hindu Kush mountains range.
Beware!
If you are a beginner, then you should not take its high doses as being the 100% Indica, it has a strong tendency to knock you down.
Thus use it carefully!
Obviously, it creates happiness all around. That is, just a smoke of it will take you to a different world!
People find it fun and relaxing overall. However, also say it makes you ultimately lazy and demands you to get munchies.
Growers also find it easy to grow and maintain. You just need to take care of the climate to get a great output. You will find sturdy-looking plants whose buds are often surrounded by red-orange hairs.
It has a great calming effect on the body and will keep you high for long.
Medically it is mostly prescribed to patients suffering from menstrual pain, cancer, muscle spasm, etc.
Again like other Indicas, it really helps in curing Insomnia, stress, pain, anxiety, depression. Its qualities has made it the most potent Indica strain of all time.
Well, it is not wrong to say Afghan Kush is a blessing of nature.
#7. Purple Kush:
THC: 27%
Taste and Flavor: earthy, spicy, and sweet ; hint of grapes and berries
Flowering Time: 8–9 weeks
Expected Yield: Indoors: 450 g/m2, Outdoors: 600 g/plant
Purple Kush is an Indica-dominating cannabis strain with a wonderful grape aroma. It is one of the purest Indica available.
It started in Oakland, California, by crossing the intense Indica Hindu Kush and Purple Afghani strains.
Purple Kush is an incredible Indica strain as the two cannabis taken together. It has been placed among the best 10 amazing Kush strains around the world by The High Times Magazine in 2016.
Growers find it extremely easy to maintain especially in the cool climate.
It is a beautiful Kush with a deep red or violet color with pink hues. Therefore the name is. Its high THC content makes it one of the finest Indica marijuana strains of all the time.
Enjoy its elegant flavor, amazing fragrance, and great feel. Purple Kush has everything you can ask for. This strongest Indica strain has the ability to knock down to your couch. Thus the best time is the night to take in.
You can have this most potent Indica strain in the form of vapes, edibles, etc.
As you take in, it will blunt down all your stress and will take you to another peaceful world.
Medically, it is among the most popular strains on the Earth. It helps in treating chronic pain, sadness, anxiety, anger, and muscle spasms. Needless to mention that it keeps you high for a longer period.
People felt aroused. hungry after smoking in Purple Kush.
It is safe to use even if you take large recommended doses.
Isn't it great?!!
#8 OG Kush:
THC: up to 25%
CBD: < 1
Flowering Time: 56 – 63 Days
Yield: 2 – 3 Oz/plant (~ 550 g/plant)
Taste and Smell: Grape, wine, pungent, lime
OG Kush is a genuine crossbreed of Sativa Strains and Indica strains. It is considered as a father of many cannabis strains of West Coast marijuana.
If you are in search of the most potent Indica strains, Just stop here and have a look!!
OG Kush was first used in Los Angeles around 1995, however, its genetics is still a mystery.
This Pure Indica strain comes in wide variety like:
Diablo OG,
SFV OG,
Tahoe OG,
Ghost OG
Super OG strain
Black OG strain
Double OG strain
Hollywood
Alien
Growing this strain is not an easy task as you need to monitor the climate very closely. But, in favorable conditions, it results in a great yield to make the grower happy.
Although, you can grow it indoors as well as outdoors.
Dense and large buds with red-orange leads and dense trichomes – this is how it appears.
Additionally, it is a treat for your taste buds! you're going to love it.
it is indeed one of the most popular Indica strains in the world.
Effects:
Being the hybrid will keep you focused and also lowers your pain and anxiety. Therefore it is beneficial for workaholics and patients as well.
Being a THC high, this strong Indica strain has the ability for your mood uplifting, and to keep your mind and body relaxed.
Also, it is super beneficial for patients suffering from chronic diseases like cancer and stress disorders.
Indulge yourself in sedating and calming effects of this strong Indica Strain.
With amazing taste and aroma, and also exclusive characteristics has made it among the most popular Indica strains.
How about trying it at least once!!
#9 Kosher Kush:
aifmmush9il71.jpg (828×1792) (redd.it)
THC: up to 29%
Flowering Time: 9 to 10 weeks
Yield: 450 to 500 grams for every/m2 (indoor)
Taste and Smell; Earthy, Skunky
The High Times Medical Cannabis Cup winner back in 2012, Indica dominant strain is Kosher Kush. This is among the most strongest Indica strains.
Among the best Indica choices that you can think about while picking Indica cannabis is the Kosher Kush. The Indica strain was initially a Jew Gold from Los Angeles. Its genetics is still the mystery.
Moreover, it is known for conveying strong impacts to smokers and its delicious taste.
Beware!
This strain might be extraordinarily powerful for beginners!.
Growers say that it does extremely well while growing indoors. It appears as green leafy plant with purple and mellowing effects.
Let's talk about its effects!
For your knowledge's sake, the Kosher Kush is known as a pure Indica with a strong THC level. Even the most experienced cannabis connoisseurs feel that its power for making your life marvelous is simply shocking.
Outstandingly, it has great sedative and relaxing effects that will make you happy high all the time.
The dominatingly Indica strain offers significant impacts on Sativa, as it is good at elevating one's states of mind. It additionally will convey loosening up impacts to all clients. Eminently, its soothing impact is overpowering and will thusly make the Indica best during the night hours. Henceforth, stay cautious while taking this potent Indica strain.
Well, again it is beneficial for the patients suffering from extreme pain, stress, mental health, and many more.
A point to consider is that you need to take care of its doses as it will make your eyes and body heavy for a long time. Moreover, you might feel itchy eyes and body as well.
Therefore if you need to get up the next day for your work and some other important things, do ingest this strongest Indica strain only at the dusk!!
Put yourself into deep relaxation!!
#10 Critical Kush:
THC: 16-29%
CBD: usually less than 1
Smell and Taste: woody and lemon aroma with the hint of spicy; skunky smell
Flowering time: 7-9 weeks
Yield: 650 gr/m2 (indoors)
Interestingly named after its very strong parent Indica genetics, Critical Mass and OG Kush, Critical Kush is simply among the strongest Indica strains.
Being the blend of the two extraordinary European and exotic cannabis varieties, it is awesome to use.
Users feel divine after having this strong Indica Strain.
While growers say it is a bit difficult to grow this strain as it demands high care while flowering. It needs to intake essential nutrients for heavy and quality yields.
Again, being a very skunky smelly strain and sticky buds, it is very difficult to grow it outdoors.
Are you thinking to grow it indoors?
Well, you must make some arrangements like a carbon filter against the strong smell.
Effects:
Talking about its effects will leave you with a foggy mind. You will hardly want to get up.
Hey buddy!! If you love to be extra high- this is for you!! Enjoy and chill.
Furthermore, if you take less quantity, you can be the one who will get recognized for being open to conversations socially.
It is widely used in medical treatments. Its ability to relieve pain, anti-inflammatory, stress, and anxiety make it the most favorite Indica cannabis strain.
Contrastly, it can leave you with a dry mouth, choking throat. Also, is not suitable for indoor growth being a very smelly marijuana strain.
It is best suited for those who want to stay extremely high. beginners should be careful while trying it.
Seriously, the list has no end. The world is continuously recognizing new marijuana plants. And, you can add as many as you want. The above list includes the cannabis Indica strains that are mostly pure Indica strains you will find.
Still, we are enlisting here the most common strongest Indica Strains.
Another Top- rated Indica dominant Strains include:
Summing up some very common and most popular marijuana strains;
G-13: Government Indica Strain
Girl Scout Cookies Extreme
Blue Cheese
Grape Ape
Zkittlez
Super Skunk
Skywalker OG
Some other Indica plants have significant sativa strain and cures you differently. Marijuana strains have been exceptionally curing medical marijuana patients since ages.
The Essence:
It is always a matter of debate that which is better medically or for recreation- Cannabis Sativa or Pure Indica?
Yet, as now understood about many heavy Indica Strains and their advantage, you will definitely find the best Indica weed strains for you!
Cannabis plant and cannabis seeds are really revolutionary changing our lives and help us to fight with our daily stress, work pressure, and also painful diseases.
By making cannabis legal, patients have found something to find relief from their never-ending sorrow, pain and depression.
Whether you are a beginner or a usual cannabis lover, its time to indulge in the happiness created by them!!
Get yours now!