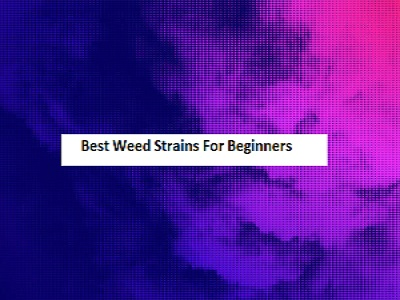 Are you looking for the best weed strains for beginners? Read the article just for you!
We all know that everything at the first time is a special experience.
Isn't it? like your first love or crush or your first day at school.
" To begin well is essential to move well and end well."
And this fits every walk of life. Of course, Cannabis strains are no exceptions. With the dawn of legalization, cannabis usage and growth have seen a revolution.
Sharing a secret… I too had a very sour experience while taking m first cannabis smoke. Obviously, without proper guidance, it is difficult to move further.
Well, I prefer Orange Bud for you. You get it from Cropkingseeds.
As any Cannabis strain may have some psychoactive effects or some very high side effects. A newcomer could face a bad experience due to the low tolerance of marijuana strains. And then the problem starts. As if it doesn't excite you in the beginning, you would probably not be able to go further.
Henceforth, browse through our article to find the best promising marijuana strains for cannabis newbies.
But before proceeding to our best strains, first learn what should a beginner know before smoking cannabis for the first time…
---
A complete Beginner guide: Must read ahead of smoking your first cannabis strain
So, read along to a very comprehensive guide by mailordermarijuanacanada to tell you how to take your first step in the world of Marijuana.
Don't miss out on anything!
Points to be considered as a newbie: Be an intelligent one!
Hey! Are you feeling excited while entering the marijuana world? Well, you must be.
Then, don't let anything spoil your excitement by doing something that is not favourable and you won't continue with this world.
Therefore, to help you in dealing with, mailordermarijuanacanada brings up a brief guide. Take every point seriously.
CBD VS THC:
The first and foremost thing is to choose the strains that have low THC content and High CBD or both low. As high THC content will kick you high that may not be a good experience for you.
THC being an intoxicating substance could ruin your first exposure to cannabis while CBD is a go-to one
Hence avoid high THC content completely. Rather pick for low THC content- High CBD content or equal THC and CBD content.
Take low doses:
Start on low doses. Once your body develops a tolerance for it then increases gradually. Else, you may get hit hard and feel Paranoia, Bloody eyes, dizziness, confusion, Hallucinations, etc.
Choose the right Cannabis delivery methods: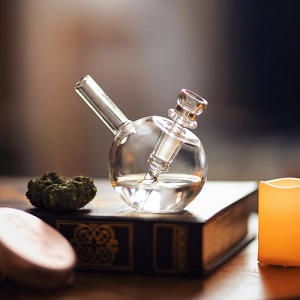 I know what you must be thinking at this time? Does the weed-taking method is important for a new one in the Cannabis arena?
Indeed. It is equally important to know how you are going to have your first herb.
Following are the ways listed along with their pros and cons. Surely, after reading to them you will be able to understand the importance.
One more thing ahead of discussing weed delivery methods is that everyone might have a different ordeal. And thus different opinions. Hence, you must keep on checking which method suits you the most.
Smoking:
Smoking is the first thing that comes to mind while taking in weed. As
Smoking gives you immediate high, immediate effects.
You can choose the amount to take, easily manageable though.
However, smoking may lead to inflammation in your throat. For this reason, you may feel a turn-off towards weeds.
Edibles:
Some excellent cannabis products like Edibles as cookies, brownies, coffee, gummies are the famous and tasty ways to take your first weed.
These are easy to be taken. Also, the effects are long-lasting.
Again these can be taken in a precise way.
In contrast to smoking and other methods, edibles start slow, that is it effects slowly as it takes time to get mingled in the bloodstream.
Vaporizing:
It is also a good option to try with.
Vaporization soothes to Lungs and throat.
It can induce an immediate high.
It is a comfortable way to have your weed.
Ingestion:
Direct ingestion into your skin could give you an immediate high punch. It is also a popular method. Ingesting cannabis while being a beginner could be a good option but you have to start with a low dose.
Be cautious and ingest only a little while starting, then when it suits you then go gradually increasing the dose.
In the form of topicals:
Topicals like oil, lotion and cream can be applied to the skin. Obviously, they are not going to give you a great high but would help you in getting used to it by relaxing your cramps and body pain relief.
Choose the right strains:
Lastly, but most importantly, get to know the right one to start with!
Read our next section to unveil the best strains for beginners.
Continue reading…
---
The Best Weed Strains For Beginners:
Thence, we have come so far to discuss the best strains for novice smokers.
Here is the list of our top strains to start your marijuana journey-
Super Silver Haze
Northern Lights
Sour tsunami
Orange Bud
Jack Herer
Blue Dream
White Widow
Hindu Kush
While preparing the list we were mindful of the THC concentration as well as the CBD content so that you might have a delightful first experience to cherish forever.
So let's move ahead with them…
1) Super Silver Haze: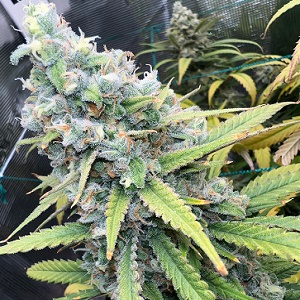 A well-balanced Sativa dominant hybrid that is ultimate to start your journey of weed.
It was born when Greenhouse seeds farming company decides to crossbreed Skunk#1, Northern lights and Haze.
Appearance, Taste and smell:
Stunning! as you can see in the picture, Sugary leaves mostly look light purple and pink tones, being Sativa strain, the tall plant with short orange coloured pistils. Looking as if the snowfall has covered the plant with its silver hints and made its name true.
What you will notice is that pungent, spicy, diesel-like fragrance with pine hints, and the common haze taste like citrus but a little bitter with lemony- pine smooth and creamy taste.
Yes, good to taste! but if you have a sweet tooth, you may feel a little disappointed.
Effects:
Great impacts! You would love the happiness, uplifted mood, focus, energetic and euphoria created by Suoer Silver Haze.
Also, it will help you if you are dealing with anxiety, depression, fatigue, chronic pain, loss of appetite as well.
In general, very rare side effects like cotton mouth, dry eyes and Paranoia have been noted that too after taking a heavy dose.
Above all, a very easy one of the best cannabis strains to start with!
Highlights:
Genetics: Skunk#1 x Northern lights5 x Haze.
Type: Sativa Hybrid
THC: 18-20.5%
CBD: 0.4-0.6%
Flavour and aroma: Spicy, pine, diesel, smooth and creamy yet bitter
Effects: Happy, euphoria, uplifted, focused
Side Effects: Paranoia, dry eyes, dry mouth
Check the following links to get the best deals:
---
2) Northern Lights: Pure Indica strain for you
This many times High Times Cannabis Cup cannabis plant is undisputedly the best one to try as a new member of the cannabis family.
Appearance, Taste and smell:
Likewise, this extraordinary weed has solid buds and sweet olive light green leaves. Also, you will notice the blue-purple strands all over that make Northern Lights Strands an unignorable beauty.
When you take a buzz, a feeling of pungent, pine and woody fragrance will catch you with a little sweet aftertaste.
Effects:
You will love this cannabis strain as I loved it when I had it for the first time.
Well, It provides a balance between a body high or mental high and keeps you inspired, giggly and excited, So that you will not have any shocking or bad impacts as well.
Also, its moderate terpenes and cannabinoids will assist you if you are facing sleep issues, migraines, stress, arthritis, chronic pain, muscle spasms etc.
Highly recommended! Northern Lights is absolutely the best Indica strain to have at the beginning of your cannabis.
Undeniably, the best cannabis strains to try!
Highlights:
Lineage: Thai and Afghani
Type: Pure Indica
THC : 15-22%,
CBD : 0%
Flavour and aroma: woody and pine yet pungent
Effects: Happy, euphoria, uplifted, focused
Side Effects: Paranoia, dry eyes, dry mouth
Find the Northern lights from the following best dispensaries:
---
3) Sour Tsunami: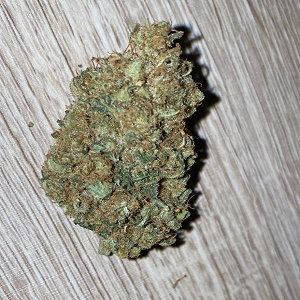 Let me tell you about outstanding medical cannabis that is actually almost a balanced hybrid and surprisingly a CBD-rich strain. That further makes it the best choice to start with…
Basically, if you love to relax after having your first puff, choose Sour Tsunami undoubtedly.
Appearance, Taste and smell:
Dark green leaves with some purple hues and absolutely dense buds are the identifications of this Sativa dominant hybrid.
Inherited from its parents, the citrus, sour, pine, woody taste and the absolute diesel smell define the flavour and aroma of the strain.
Effects:
It is excellent medical cannabis due to being a CBD-rich strain. It gives you ultimate relaxation and a night of very long and good sleep.
Surely best suited for newbies and for the aged people.
Its medicinal properties can completely diminish body ache, anti-inflammatory can alleviate stress and anxiety.
Certainly, newcomers usually look for something that doesn't give them a cerebral high and Sour Tsunami is definitely what you are looking for to keep you calm, sedated and relaxed.
Highlights:
Lineage: NYC Diesel x Sour Diesel
Type: Sativa leaning Hybrid
THC :10-13%
CBD : 9-11%
Flavour and aroma: woody and pine, pungent, citrus, diesel, sour
Effects: Calm, relaxed, sedated
Side Effects: Headache, dry eyes, Thirst
Click the following to buy now:
---
4) Orange bud: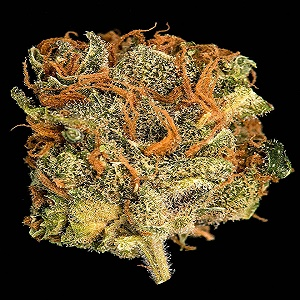 Explicitly, Orange Bud is the modest one a beginner smoker usually looks for. Even it is a bliss for beginner growers as well.
Furthermore, it is an award-winning strain for its smooth nature and thus the best cannabis strain for first-time cannabis users.
Appearance, Taste and Smell:
As expected from the name, orange Bud carries densely packed buds with orang hair and resinous heavy trichomes.
Orange bud cannabis strains are so flavourful with lemony orange sweet tarts that are quite overwhelming, also detectable pine and earthy orange pungent smell makes users fell in love with the cannabis strain.
Effects:
Moderate THC won't give you any psychoactive effects. In fact, it helps you to fight your anxiety and stress and makes it perfect for medical marijuana.
Its anti-anxiety properties make it so smooth to try for!
Taking it in the morning is the best decision to keep you energized throughout the day.
Highlights:
Lineage: Skunk X two unknown strains.
Type: Sativa leaning Hybrid
THC :14-17%
CBD : 0.4-0.6%
Flavour and aroma: woody and pine, pungent, lemon, orange, cinnamon
Effects: Calm, relaxed, sedated, energetic
Side Effects: Rare but dizziness, dry eyes
Definitely, one of the few strains you must try!
---
5) Jack Herer: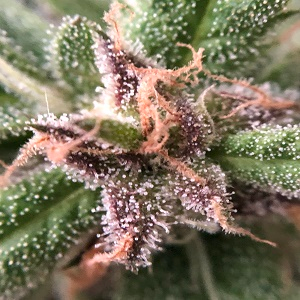 Can you believe it? Jack Herer is a 9 times cannabis cup winner for its ultimate calming nature and being one of the best cannabis strains to be used as medical marijuana.
Appearance, Taste and smell:
Magnificient bud that smells flowery upon smoking. Furthermore, it is citrus, spicy and pungent at taste with a lemony zing.
Effects:
Jack Herer is good to have an immediate high but very calm as the THC content is quite high, and soothing effect that makes you focused, energetic with its euphoric effects.
Not only a smooth one but also excellent medical marijuana while dealing with depression, pain relief, insomnia and other ailments. Medical patients just loved their own cannabis i.e. Jack Herer.
Highlights:
Lineage: Northern lights, Shiva skunk and Haze
Type: Indica dominant strain
THC : 19-25%,
CBD : 0.7- 1.0%
Effects: Focus, calm, energetic
Side Effects: Headache, Thirst
Buy Jack Herer from the links listed below-
---
6) Blue Dream: excellent Sativa leaned cannabis strains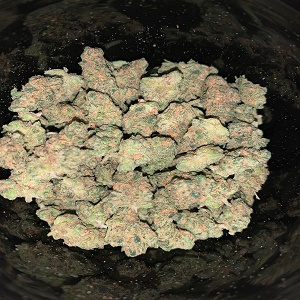 Blue Dream is one of the finest Sativa strains on the Earth. It is the unspoken famous strain of celebrities like Snoop Dogg, Rapper J.
Surely, Blue Dream will be your favourite too. Just have it once…
Appearance, Taste and smell:
Unbelievably dreamy flower with medium buds and green leaves covered with orange hair.
Again, this scrumptious beauty has a sweet blueberries kind of naturally sweet and juicy flavours that just remind you of the pleasant vanilla flavours.
Effects:
Luckily, the Blue Dream cannabis plant is a cross of two champion strains and also being among potent Sativa strains and therefore having Sativa effects, it gives you a high punch to help you relax but energized as well.
What to say more? Blue Dream is a trustworthy medical cannabis strain to aid you in some localized symptoms like anxiety, stress, pain, depression due to its high THC concentration and high CBD content.
I know you too feel it worthy to try!
Highlights:
Lineage: Blueberry x Haze
Type: Sativa Hybrid
THC Level: 18-23%
CBD Level: 0.9-2%
Taste and Smell: Sweet, Earthy, blueberries,
Effects: Focused, Energetic, Creative high, Happiness, tingly,
Side Effects: Paranoia, Anxiety, Confusion,
---
7) White Widow:

White widow is a popular Sativa strain in the cannabis world. It is known for its high euphoric effect with energizing effects and calming effects as well.
Great for the people with low tolerance to cannabis.
Appearance, Taste and Smell:
The fairly huge plant is a Sativa strain. Also smells pungent yet incense candles with sweet, pungent and pine flavours on smoking cannabis.
Effects:
White widow is known for producing balanced euphoric effects which makes it one of the favourites of first-time cannabis use.
Don't take it lightly…else you will end up having paranoia, dry eyes and a mouth.
It gives immense energy to make you talkative and fill you with positive thoughts. You will feel highly energetic and would love the strains the most among many strains.
Highlights:
Lineage: South American Sativa x South Indian Indica
Type: Sativa Hybrid
THC Level: 18-20%
CBD Level: 0.3-0.5%
Taste and Smell: Sweet, Earthy, blueberries, pungent, pine
Effects: Focused, Energetic, Creative high, Happiness, euphoria
Side Effects: Paranoia, Anxiety, Confusion,
---
8) Hindu Kush: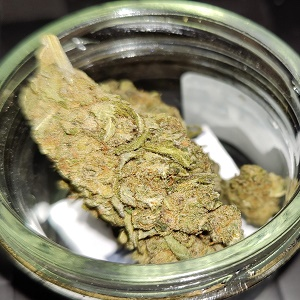 The Hindu Kush is a super potent top-shelf indica cannabis strain that everyone loves to smoke.
With overwhelming intoxicating effects, Hindu Kush is not suggested to take on high doses.
Appearance, Taste and Smell:
On seeing you will notice its high potency by extensive sugary trichomes and thick buds. It will capture you with sweet and earthy flavours and the smell of sandalwood.
Effects:
Correspondingly, having strong and long-lasting sleepy effects of this high THC concentration strain is not to be taken in the daytime.
Novices! you can experience this strain with more THC, yet a very small dose is advised to you…
Highlights:
Lineage: Hindu kush ( found in Hindu Kush Mountains)
Type: Pure Indica
THC: 18%- 32%
CBD: O or insignificant
Taste and Smell: sweet and intense herbal flavours; Earthy pungent aroma of sandalwood
Effects: Relaxed, Sleepy, Happy, Hungry
Side Effects: High degree cottonmouth, Dry Eyes, Paranoid
Now, let's check what are the questions on my mind…
---
FAQS about best weed strains for beginners can use:
Q1. Sativa, Indica or Hybrid- Which type of three categories is best suited for beginners?
Ans: Best is Hybrid strains either Indica dominant or Sativa dominant. As these have cerebral effects of Sativa strains yet are a little relaxing like indica strains too.
Q2. Other strains that are recommended for first-time cannabis use?
Ans: Yes, many like Sour Diesel, Cannatonic, ACDC, Blue Cheese etc. But take care of the doses. Whatever you take, take in moderation.
Q3. What are the features of the best Cannabis strains for beginners?
Ans: Well, THC <15 percent is ideal to use. CBD value could be significantly higher than normal. A high concentration of CBD won't give you much psychoactive punch.
---
Conclusion:
So are you ready to take a step forward for your first-time cannabis use? I think now you must be.
There is nothing wrong to say that everyone nowadays is entering into the world of cannabis for different valid reasons. So, It is of utmost importance that ahead of taking the first step into the world of marijuana, a newbie must have basic knowledge about it.
Surely taking a wise step will let you enjoy. All the above-mentioned cannabis strains are not CBD-rich strains yet can give you an easy go-on ride.
Follow the guidelines and then decide the best one.
Create your first-time memory to be cherished forever, after all, first is always special…