100 % True Gelato Strain Review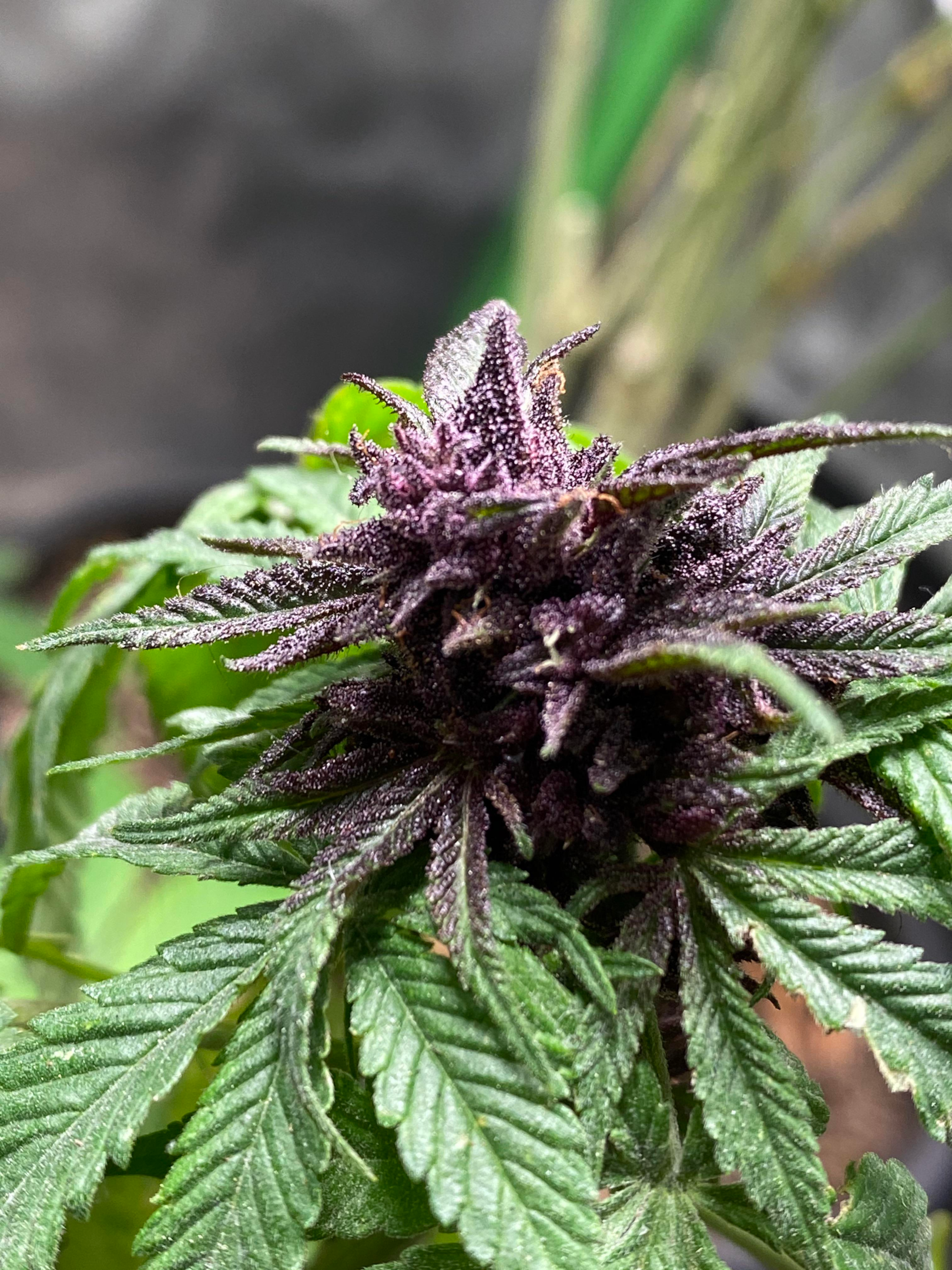 Gelato– What's the first thing that strikes your mind by hearing this? Probably, an ice cream flavour!
Well, it is more than that!
Gelato Strain is a very powerful rejuvenating Indica dominant medical bud. yes, this definition contains all qualities in one line.
Don't worry, I will tell you everything in detail as well!
This marijuana strain is a true well-balanced Cannabis. Gelato Marijuana Strain's body relaxing effects are just incredible.
So now, let's dive into the fabulous Gelato Marijuana strain review.
---
History & Origin of Gelato Strain
Let's first understand the origin of Gelato weed Strain.
The world has got Gelato Marijuana Strain when the well-known cannabis strain breeder from San Francisco Cookie Fam genetics purposefully crossed the Sunset Sherbet and Thin Mint GSC (GSC-Girl Scout Cookies), to get something awesome.
What's more?!, The result was really great in the form of Gelato strain. And, very soon after Gelato was introduced to the world, it started attracting the cannabis community worldwide.
No wonder! Gelato strain has inherited the best from its parent strains.
Later on, the same Cookie fam Genetics released several gelato phenotypes like Bacio Gelato (#41), Dolce Gelato (phenotype #42), Acai Berry Gelato ( #49), etc.
Interestingly, Gelato cannabis strain is best known with the name of 'Larry Bird'- the name of former legendary basketball player of Boston.
---
Appearance Of Gelato Cannabis Strain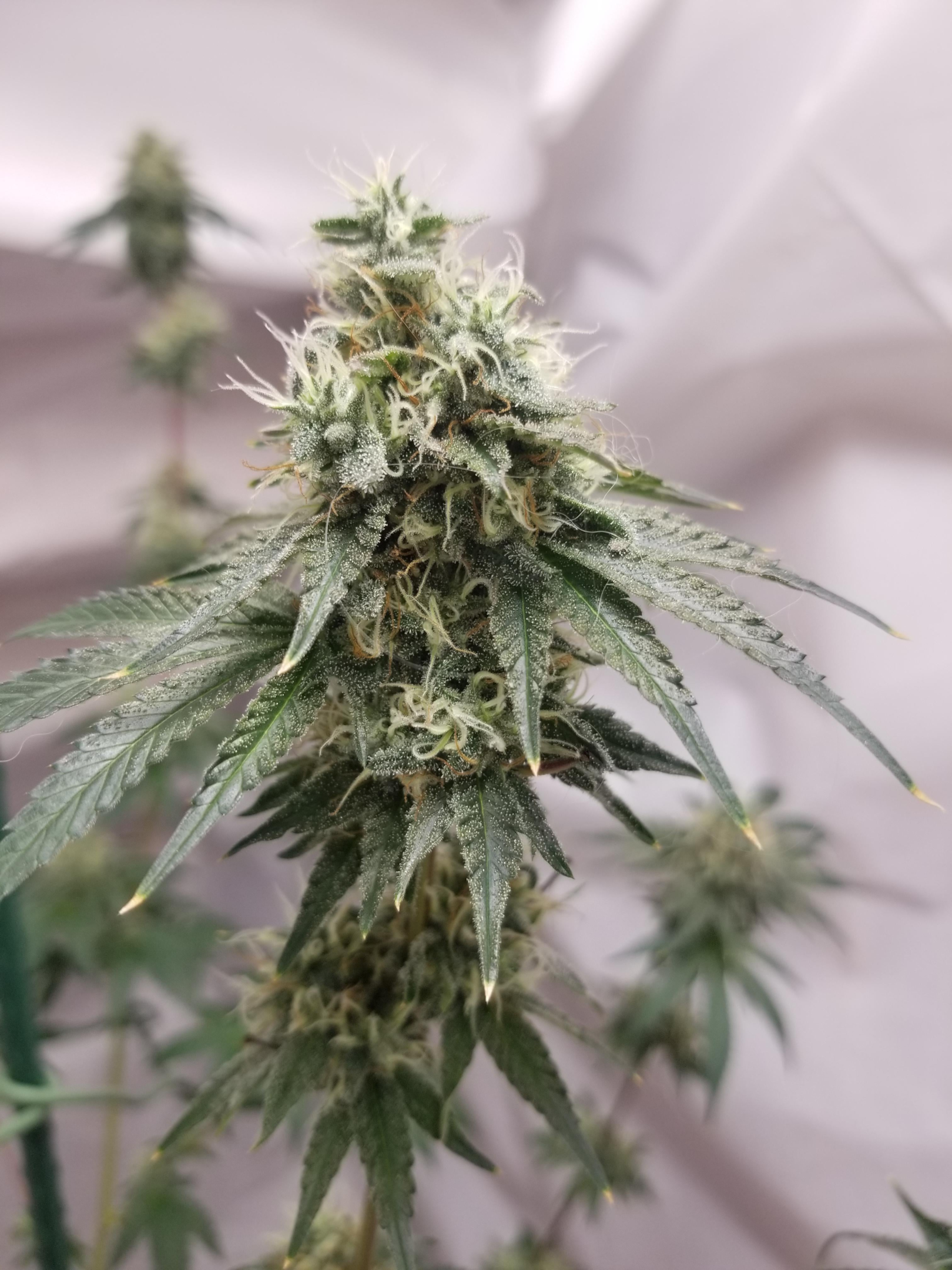 Gelato marijuana strain has symmetrical proportions of both Indica and Sativa Cannabis strains. It is estimated to have 56% Indica and 44% Sativa which indicates slight Indica dominance of this Larry Bird potent strain.
Gelato is renowned for its visual appeal as well as its unforgettable flavours.
Here, I know you want to know about how this great strain appears!
Yes, these weeds have mesmerizing appearance having dark purple hues all over with green and purple leaves.
Besides, these beautiful marijuana strains have classic fiery orange hairs covered with sugary crystal resin-like trichomes. Moreover, these plants get a glowing look with orange brass-coloured pistils accompanied with a super sticky coating.
Hey! Can you imagine how lovely these cannabis strains look?
Definitely, it is a treat to your eye.
Stay with me to know more!
---
Taste and Smell: Gelato Strain is Simply Amazing!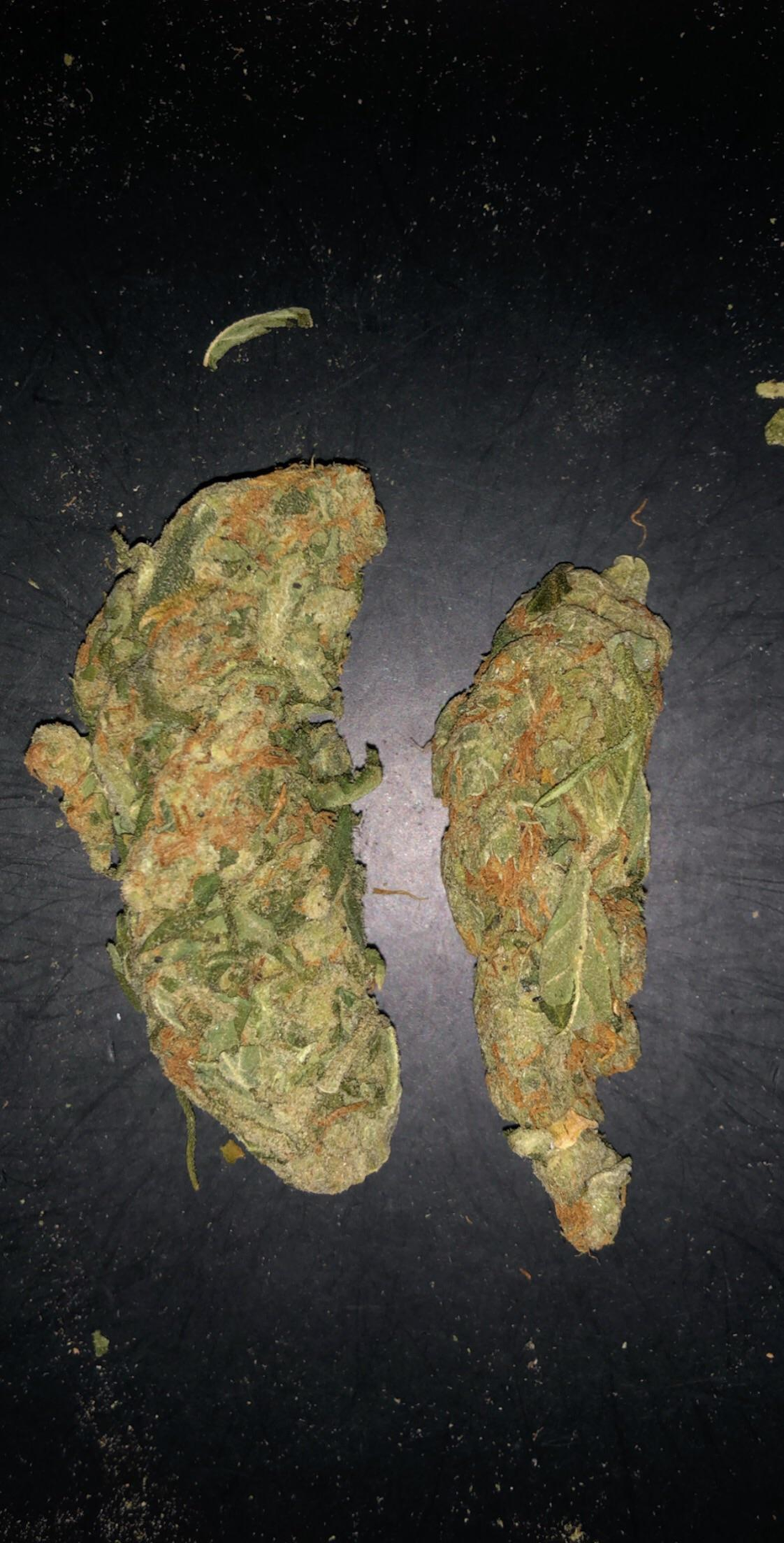 In addition to the extremely lovely appearance, the Gelato marijuana strain is a definite treat for your taste buds.
Let's talk about more…
Taste:
Mark my words- your taste buds will be going to say Thank you!
How it tastes like- the answer lies in its name, Gelato.
Got my point? I'll explain.
Indeed like its pleasing name, it has smooth and creamy, citrus and mixed flavours of berries, that is its aftertaste is just like you are having some summer treats.
Certainly, this dank bud is as awesome and brings comfort as sweet sherbet in scorching summers.
Of course, a universal flavour!
Smell:
Quite pungent, That's how it smells like.
Additionally, the Gelato marijuana strain has a mixed fragrance of berries, citrus with the hints of lavender flower and orange.
Its pungent sweet aroma can be felt even if your next neighbour is growing it. Some like that pungent nature and few feel it to be unpleasant as well.
---
Growing Information: Gelato Strain
First of all, Let me tell you- This strain is not easy to grow at all!
But, If you are enthusiastic experienced growers then read below to have great pleasure in growing such a marvellous marijuana cannabis strain.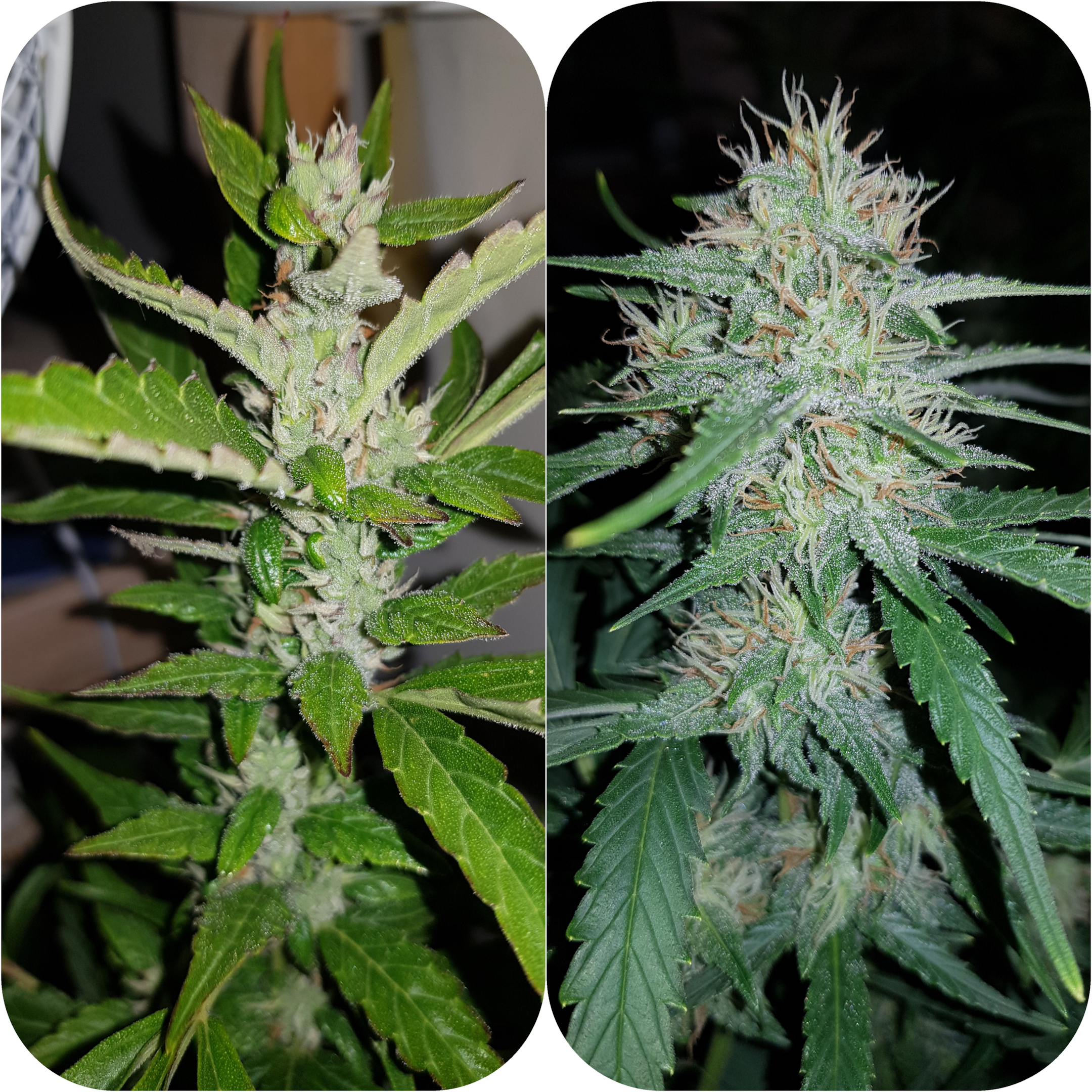 Unfortunately, not a grower's friendly strain and might be difficult for first-time users. Yet you can grow it with some point taken care of.
Like being a slight Indica dominant strain, it attains to a medium height only that in turn makes it worthy to grow indoors and outdoors both.
Thus, don't worry! you don't need a big space for your gelato marijuana strain.
Indoors:
Likewise, you need to use grow tent, if you are planning to cultivate it indoors because a grow tent would manage with its skunky and pungent aroma that is only contained within.
Also, you can have control over all the aspects like temperature, humidity, lights, etc.
Indoor Yield:
As you know it is a tedious task to grow gelato marijuana strain, the average yield indoors can be expected around 500gms-600 gms/ m2.
Needless to say, that for better yield, you need to put your heart and soul into it and yes, it is achievable
Outdoors:
Again, for the outdoor growing process, the best is the warm and humid temperature for having a great gelato strain yield.
However, it is recommended to keep it at a cooler temperature ahead of flowering time.
Outdoor Yield:
In outdoors, your gelato strain yield can rise from 700 gms per plant – 1000 gms per plant.
The flowering period for the gelato marijuana strain is about 8-10 weeks.
The best harvest time for gelato strain is mid-October.
---
Effects Of Gelato Cannabis Strain
Positive effects: Check its Indica effects
Gelato is known for its quick cerebral head rush. The high THC level approx 26-28% makes you naturally inclined to the bed about an hour if consumed late which in turn leaves you in physical relaxation.
Surprisingly, it will keep you in an active state and not couch-locked! Isn't it great?
But how?
Gelato provides you with a complete body buzz with a calming effect.
Its head rush will keep your mind focused yet in a euphoric high state. This happy effect attracts cannabis connoisseurs whether a beginner or an experienced weeder.
Also, tasty Gelato buds have great effects just after having the puff in any form.
Negative Effects:
Although being a slight Indica dominant hybrid, we have leant that the larry bird does not stick you to the couch or bed. Yet this marijuana strain has some adverse effects.
So, now it's time to know the possible negative effects of this good strain.
On rare occasions, users have found that they need to put a lot of effort to get the intense focus. That means they have encountered some origin issues after having Gelato.
Consequently, it is clear that the gelato strains will give you some serious balance effects. It may leave you with a dry mouth and dry eyes as well.
---
Medicinal Effects of Gelato Strain: Best to cure chronic pain, muscle spasms
Gelato strain makes its strong medicinal value as it is used widely for many diseases.
Want to know more! Read along.
This cannabis strain is good to cure chronic pain, muscle spasms, Insomnia, inflammation, headaches and migraines as well.
You know something! Gelato's balanced effects have such a soothing effect on patients that they feel themselves in a state of never experienced before like physical relaxation.
This hybrid Indica affects sleep issues, depression, PTSD and many more.
Indeed! a blessed marijuana strain!.
---
Gelato Marijuana Strain at a Glance:
Let's take a glance at Gelato!
Features and Facts:
Genetics: Thin Mint GSC and Sunset Sherbet
Type: 44% Sativa and 56% Indica
THC Level: 18-28%
CBD Level: 0%
Average Flowering Time: 8-10weeks
Appearance: Fiery orange hairs on green-purple thick buds with crystal resin
Yield: 500 gms per square foot (indoors), 800-1000 gms per plant (outdoors)
Taste and Smell: Earthy, Citrus, lemon, lavender, floral, sweet, Pungent
Growing Difficulty: Very difficult
Gelato Strain's Pros:
Provides immediate high
Euphoric high feeling
Cures Insomnia, depression and other mental issues.
Chronic fatigue, chronic pain and muscle spasms get properly cured
Tasty and flavourful
Provides deep physical relaxation and calmness.
Gelato Strain's Cons:
Dry Mouth
Dry Eyes
Orientation issues
---
Similar Strains: Other Strains like Gelato
Gelato marijuana strain is available in the form of vape, smog, and edibles. We have seen its various medical benefits too.
However, this delicious strain is rare to find in the form of gummies- for those who don't like to smoke weed.
Furthermore, there are several other Marijuana with similar terpenes profiles having a great taste as well.
Excited! to know similar cannabis!
From researches, we found that the following are some strains that resemble gelato.
Jungle Cake, and G4: similar in growing
OG Kush, Pink Kush, Dragon Fruit, Bullrider, Red Haze and Sour Candy: they have the same terpene profile -Pulegone, Sabinene, and Bisabolol
White Buffalo and Blue Cookies: Great Taste
Price:
Hey! I know you are getting desperate to know its cost.
Well, Check out the following-
Check Onlinedispensarycanada Price
---
Final Words:
I think we have discussed all the aspects of this Indica dominant marijuana strain.
Here, till now you must also have been convinced why this marijuana strain is gaining so much popularity.
Obviously, its generous taste and great visual appeal have made it to be listed as one among marijuana strains.
We have seen that it is not easy to grow this good strain. Yet medically, this good Indica affects your body and mind to meet your relaxation.
So now, what is stopping you to buy your Gelato?