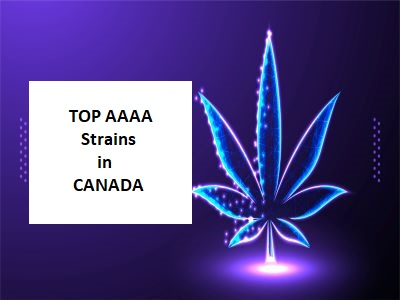 Mailordermarijuanacanada is presenting here the top AAAA Strains of weed in Canada for those who always seek the best quality weed strains. Go on reading to get yourself educated…
Hey! Do you know What is AAAA weed?
Eventually, If you're not aware of Grade AAAA weed, don't worry, I will tell you everything about it. First of all, I would like to tell you about the wonderful strains that I found simply amazing. These are Death Bubba and the Sour Diesel.
What a potency! Such powerful high-grade marijuana.
Also, you can buy them from an online dispensary buymyweedonline.
Let's unveil AAAA weed…
---
What is AAAA Grade weed?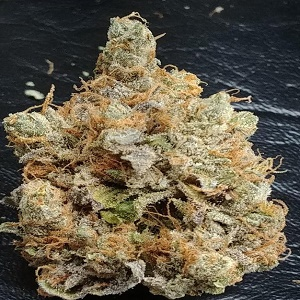 Basically, AAAA weed is the most potent, best quality weed available now. However, AAAAA strains are now available too but rare to find.
Obviously, AAAA grade cannabis is something maximum that anyone can ask for. These strains may include Indica dominant hybrid, Sativa dominant too.
Do you know that AAAA weed strains are also called 'Quads' strains?
Needless to say, they are very expensive.
---
History Of AAAA weed?
Previously, the Grading system of cannabis started is somewhere in mid-1980s. However, at that time weeds were graded from A-AAA depending upon their quality and various factors that we will discuss further.
Eventually, with the dawn of the new millennium i.e. the 2000s, there were more innovations and hybrid experiments started carried out. Of course, that led to enhancing the quality of marijuana. Hence AAAA strains came into the picture.
And now is the legalization of Cannabis done in the country like Canada, extensive regular researches have given birth to AAAA+ or AAAAA strains too Which we learn about in other forthcoming articles.
---
Factors that decide the weed quality: Know when a strain is graded AAAA?
Notably, the following factors are the determining if it comes to their grading:
Trichomes density
CBD /THC levels
Flower
Terpenes
Taste
Aroma
Effects
Quality of trimmings
Under these factors, many weeds have been graded in distinct categories as follows:
A or Single- Very Poor quality, poor density, no or least effects, lowest cost
AA or 'Dubs'- Poor quality, least effects, low cost
AAA or ' Trips'- Good quality weeds, average effects and potency, cost on higher side
AAAA or 'Quads'- Premium quality weeds, Strong aroma, taste, pungent, very strong and long-lasting effects, Very high cost
AAAAA or '5A'- Outstanding attributes, Highest cost
Now I think you must have learned the basics.
Again, it's time to move to the best AAAA grade weed strains.
---
Top AAAA Strains: Best quality, Best attributes, know where to buy from in Canada
Photo by Wesley Gibbs on Unsplash
Definitely, buying weed online from an online Dispensary is not an easy task. For this reason, you must have prior knowledge of whatever you are looking for.
Correspondingly, if you are chasing after only the best ever AAAA cannabis strains, it is equally important before investing a huge sum of money.
Therefore, we bring forth the top-shelf AAAA Cannabis you will find in Canada. These AAAA strains will give you guaranteed results as they have a strong THC level.
After all, mailordermarijuanacanada is willing to provide nothing but the best piece of information.
Let's look below to know the best AAAA strains available:
Hindu Kush
Sour Diesel
Ghost Train Haze
Platinum Girl Scout cookies
Death Bubba
Bruce Banner
Gorilla Glue #4
Blue Dream
Let's dive into the details to know these strains in a better way.
---
1) Hindu Kush: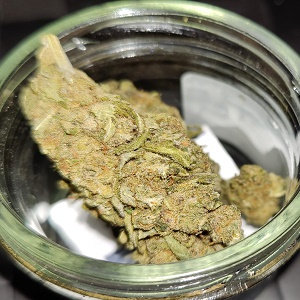 Purely Indica landrace Hindu Kush is a Super potent High-grade cannabis! This potent Indica is purely a treat to your taste buds.
Attention Novices! It is not a strain for you!
Immediately after seeing it, you can feel the thick bud with densely closed sugary trichomes that give you a hint of its high potency.
Correspondingly, effects start from your mind and soon capture your body as well.
Not to mention it is loved for having such strong and long-lasting effects. Surely, a perfect strain for the evening or Night time else it may lock you to the couch.
Specifications:
Genetics: Hindu kush ( found in Hindu Kush Mountains)
Type: Pure Indica
THC: 18%- 32%
CBD: O or insignificant
Terpenes: Limonene, Myrcene, Terpinolene, Caryophyllene
Taste and Smell: sweet and intense herbal flavours; Earthy pungent aroma of sandalwood
Effects: Relaxed, Sleepy, Happy, Hungry
Negative Effects: High degree cottonmouth, Dry Eyes, Paranoid
Medical Use: Stress, Insomnia, Pain
Buy Your potent Kush from the following online Dispensaries:
Let's move to another AAAA weed!
---
2) Sour Diesel: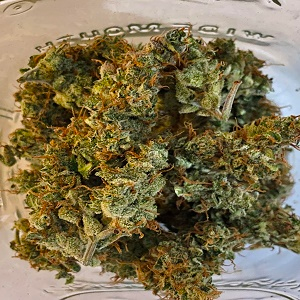 How can Sour Diesel not come if there is talk of highly potent Sativa hybrid cannabis?
Uniquely contains a diesel-like aroma, it will fill you like fuel in your body.
Sour Diesel Gives a cerebral high and relieves you from several medical conditions like sadness, depression, etc.
Make sure to buy its high quality as many online dispensaries declare to have it in their stock. Also, check the price before buying and buying from the best online dispensaries.
So How about indulging in Sour Diesel right away?
Specifications:
Genetics: Chemdawg 91, Super Skunk and Northern lights (conflict genetics)
Type: Sativa Dominant hybrid
THC Level: 20-26%
CBD Level: 0%
Terpenes: Myrcene, linalool, terpinolene
Taste and Smell: Earthy, Citrus, lemon, Diesel, pungent, pine
Effects: Happy, uplifted, creative effects, energetic
Negative Effects: Dizziness, Dry Mouth, Dry eyes, anxiety, depression
Medical Use: Pain, boosts appetite, Treats sadness,
---
3) Ghost Train Haze: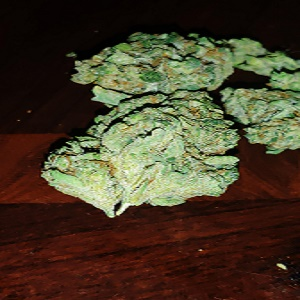 Explicitly, a wonderful Sativa plant with outstanding effects.
Likewise, it has been a favourite of regular stoners. Also a winner of many High Times Cannabis cups for being the strongest strain.
Feel it with your hands and soon you will realize the awesome thickness of buds and nuggets to
With due attention, it is not to be taken lightly especially if you are a newbie!
Furthermore, due to its strong potency and moderate THC content, it is widely used for medicinal and recreational purposes.
But remember, it's just a few puffs that will give you a long time high. so take it in moderation.
Enjoy this high-grade AAAA weed and feel the relaxing body and sweet aroma of the Ghost Train haze.
Specifications:
Genetics: Neville's Wreck and Ghost OG
Type: Sativa
THC Level: 20-23%
CBD Level: 0-0.4%
Terpenes: Myrcene, Lemolene, terpinolene
Taste and Smell: Flowery, Citrus, Sweet, pungent
Effects: Happy, giggly, uplifted, creative effects, energetic
Negative Effects: Almost no side effects except quench thirst sometimes and rapid heartbeat
Medical Use: Arthritis, Inflammation, depression, anxiety, Headaches, stress
Buy online from the following online dispensary :
Read more! Believe me to have more surprises!
---
4) Platinum Girl Scout Cookies: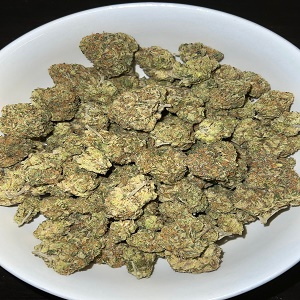 A perfect Cannabis strain in Canada with high THC content in the market today with soothing and calming effects.
Are looking for something to make you carefree with its quieting impacts?
The Platinum Girl Scout Cookies is for you with a mind-boggling cerebral high.
GSC is a hypnotizing stunner. You will be astonished to see its dull green and profound purple leaves and orange hairs and thick sugary buds.
Such a sweet doubtful one!
Having an exceptional taste of gingerbread, and natural berry aroma, will give an unprecedented innovative high.
Irrefutably this sweet Girl will take you to the cheerful world in a flash as you take in. With great THC levels, it will assist you with its quieting impacts.
A staggering powerful strain!
Specifications:
Genetics: OG Kush and Durban Poison
Type: Indica Hybrid
THC Level: 19-28%
CBD Level: 0.20 %
Terpenes: Linalool, Valencene, Caryophyllene
Taste and Smell: Fruity, skunk, sweet, lemon, mint, herbal, berry
Effects: Giggly, aroused, creative euphoria, sedated,
Negative Effects: Panic Attacks, paranoia, concern
Read about our next Strain!
---
#5) Death Bubba: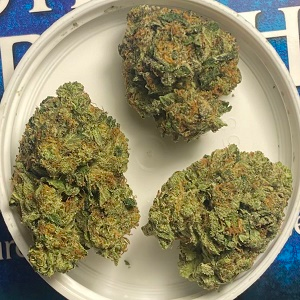 Absolutely rare to find this strain is among the top-shelf Indica dominant hybrid cannabis.
Immediately, it will grab you with its high THC levels and strong and pungent aroma. Its dense flower and bud will take your body to a relaxing world.
Hey! Don't think about having a big bite, else you will completely find yourself surrendered. Though Stonner loves it, yet has a little of it to feel the best!
Remember that it is a very strong Plant and is quite rare to find in the cannabis market.
If you're lucky to live near or in British Columbia, Canada, you can get this strain from Buy my weed online dispensary with free delivery and at the best price.
Specifications:
Genetics: Bubba Kush and Death Star
Type: Indica Dominant Hybrid
THC Level: 20-23%
CBD Level: 0.4-0.8%
Terpenes: Pinene, Myrcene, Lemolene, terpinolene
Taste and Smell: Herbal, skunky, pungent, sweet pine, Earth
Effects: Happy, relaxed, sleepy
Negative Effects: Dizzy, thirsty
Medical Use: Chronic pain relief, headache, stress
Buy online from Buy my weed online dispensary!
Check Buymyyweedonline Dispensary
---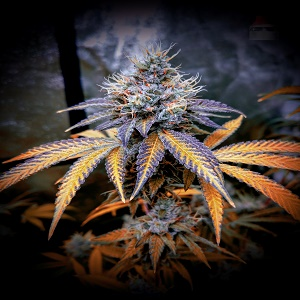 Surprisingly, this perfect hybrid cannabis strain is named after Doctor Bruce Banner best known as alter ego in incredible Hulk.
Why do they name it so? Read ahead…
In the event of finding similarities between the Bruce banner and the character. As this strain looks so strong and green with closely packed trichomes, thick buds and flower-like a strong fist of the character.
Isn't it interesting?
Still, after having a strong THC, it will not lock you to the couch. even you will feel an incredible calm with a happy high.
Such a commendable go-to AAAA strain!
Specifications:
Genetics: OG Kush and Strawberry Diesel
Type: Balanced Hybrid
THC Level: 23-28%
CBD Level:0.4-0.8 %
Terpenes: Linalool, Myrcene, Caryophyllene, Pinene, Humulene
Taste and Smell: Fruity, skunk, sweet, lemon, mint, herbal, berry
Effects: Happy, Euphoric, relaxed
Negative Effects: Dizzy, Thirst, Dry Eyes
Medical Use: Fatigue, Stress, Anxiety, pains
---
7) Gorilla Glue #4: Best AAAA Indica Dominant Hybrid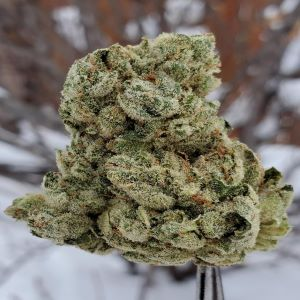 Another restrictive excellent AAAA Indica dominant crossbreed strain that is one among the most loved and demanding weeds in Canada!
Since this Hybrid marijuana is a crossbreed of Chem's Sister and Chocolate Diesel. Moreover, it is also called GG#4.
Strangely, this is an Indica prevailing mixture AAAA weed that contains a balance of Indica and Sativa and is named glue due to its extremely sticky buds with snow-like trichomes.
Breathtakingly honoured with exquisite espresso fragrance, chocolate, diesel flavours in both taste and smell.
Be prepared to be stuck to your love seat!
Being a solid Indica crossbreed strain, it will make you languid and thusly, and thus advised to be taken at night.
What is more influencing is the relaxing and calm effects that will help you to fight Insomnia, discomfort, anxiety, depression.
Surely, Gorilla Glues AAAA grade strains are one of the most mind-blowing marijuana in the marijuana world!
Specifications:
Genetics: Chem's Sister and Chocolate Diesel
Type: Indica Dominant Hybrid
THC Level: 25%
CBD Level: <1
Terpenes: Pinene, Limonene, Bisabolol, Sabinene
Taste and Smell: Earthy, Coffee, diesel, and chocolate
Effects: extremely sedating, couch-locked, Happy, relaxed
Negative Effects: Concern, hunger, Headache
Medical Use: Depression, Nausea, muscle spasms
Buy your Gorilla Glue Weed online, click to get the best deals now!
Buymyweedonline Price
Promptly, check our last magical strain…
---
8) Blue Dream: A great weed Sativa dominant Hybrid

An exceptionally intense AAAA grade Marijuana!
Exceptionally potent Blue Dream – resultant of two yummy strains Blueberry and Haze. Initially reared on the West Coast and found in California, This amazing strain is well known among epicureans.
Similarly, marvellous Blue Dream rich-green, sagey-concealed buds, with yellow and orange pistils and cool, totally concealed in-THC trichomes. You will recollect like blueberries before you.
As its name says, it possesses a flavor like blueberries. So lip-smacking sweet and scrumptious weed with shoe-like impactful scent will pursue you any place you go. In particular, Users noticed the high gives an increment in creative mind and motivation, overhauls focus with updated energy levels.
Definitely, An incredible AAAA marijuana to put resources into!
Specifications:
Genetics: Blueberry and Haze
Type: Sativa Hybrid
THC Level: 16-21%
CBD Level: 0.3-0.5
Terpenes: Pinenene, Myrcene, Linalool, Lemolene
Taste and Smell: Earthy, fruity, blueberries
Effects: Creative high, Happy, tingly, focused, Energetic
Negative Effects: Confusion, Paranoia, Anxiety
Medical Use: Sadness, anxiety, depression, stress, migraines
Check the price on the following website links:
Don't stop here. Read ahead…
---
FAQ's about Top AAAA strains in Canada
Q1. What is the best place to find the best AAAA strains?
Ans: I think buymyweedonline might be your answer. They offer the best prices, fast delivery and free shipping to Canada.
For sure, you can go to other dispensaries too. Check the best ones only that sell legal cannabis.
Q2. What are the best ways to enjoy AAAA marijuana?
Ans: You can smoke, vape, use edibles, etc. But for immediate effect, smoke weed.
Q3. Why AAAA weeds are so impactful?
Ans: Their excellent THC content and terpenes profile make them so strong and produce high effects.
Q4. Which are better AAAA weeds?
Ans: I think the combination of Indica and Sativa can do wonders. They produce high euphoria with exciting effects.
Now, it's time to conclude the article…
---
Final Words on Top AAAA strains in Canada
Slowly as we have moved towards the conclusion, I must say all these above-mentioned strains were included as per users' opinion as well as my own experience.
Once you experience any AAAA grade cannabis, I bet you will not set for the low ever.
So powerful and great AAAA weed! Absolutely lovable!
"Surely, the impact is not to be missed…"